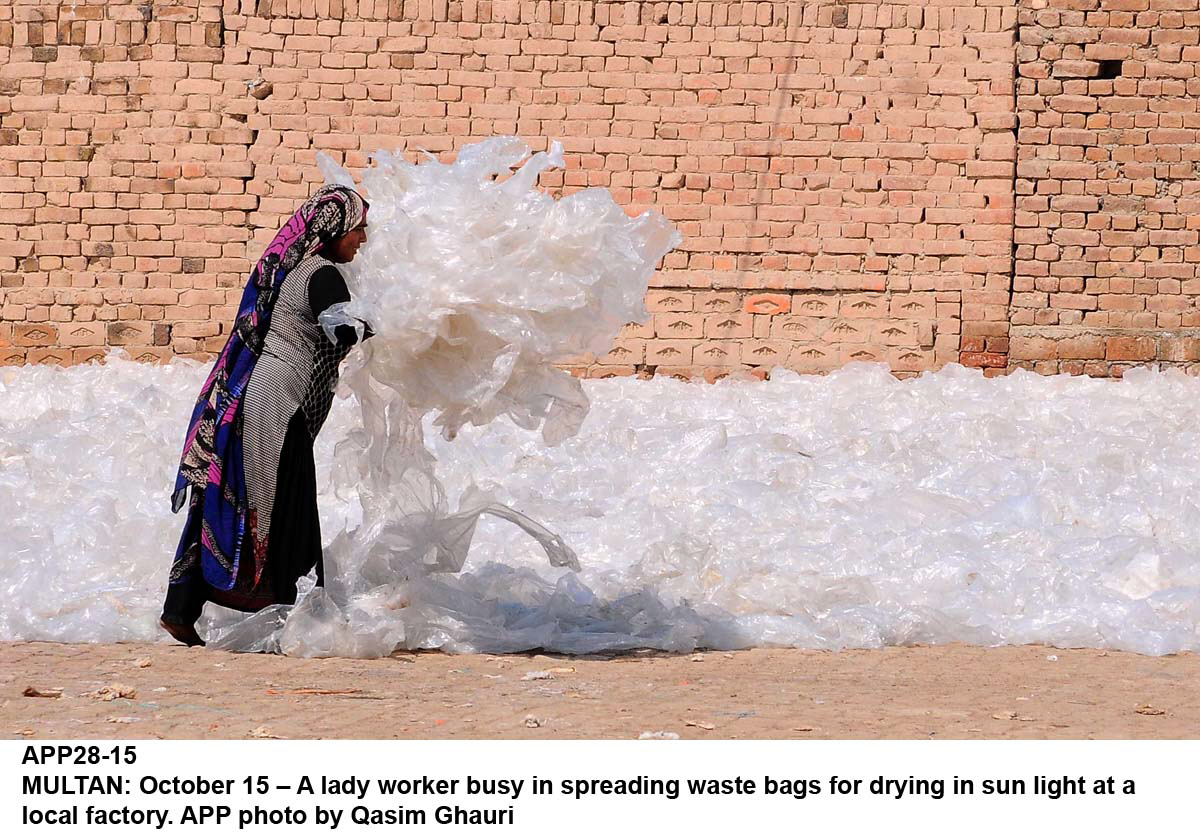 ---
KARACHI: Sitting in a conference room and listening to the story of Saira Feroz was an eye-opener. A home-based worker since the age of six, Feroz narrated her tale as a kid living in North Karachi.

"We used to sew jute-made bags, as many as 100 on a daily basis, for a mere Rs20 per day," she narrated. "We did not get respite until we asked for a minor increase, Rs5, in our daily pay. This was considered a great achievement in our lives. But there was no awareness regarding our rights or duties. We did not know what they were. When somebody asked me who I was and what I did for a living, I would usually say I did nothing!"

Such is the plight of someone living in Pakistan in the 21st century.

No rest for Sindh's labourers

A roundtable discussion, titled 'Dialogue on Role of Informal Women Workers in the Development of Economy', was held on Wednesday in Karachi.

While speaking at the event, Special Assistant to the Chief Minister for Women's Development Iram Khalid said two things - the government of Sindh is helping women obtain loans and laws are being made to safeguard their rights.

Women Development Secretary Mudassir Iqbal said, "The Sindh government is encouraging female workers and will be passing a policy to [create a] framework of their rights." He said female participation in the workforce is increasing in Pakistan. "A home-based worker could be illiterate but yet working, allowing her children an edge over others, to understand her and her working condition," he said.

The struggling worker: Labour celebrates its day with song and dance

Iqbal pointed out there were challenges in the field that needed to be addressed and not keeping a check will lead to disparity.

He cited the fact that the Sindh government has signed a Memorandum of Understanding with Japan International Cooperation Agency besides working closely with UN Women, which is working throughout Pakistan. The specific areas to be targeted in Sindh include Sanghar and Dadu for this year, he shared.

Home-Based Women Workers Federation General Secretary Zehra Khan said women do not know their basic rights nor is there any basic clarity about them. She called for Pakistani laws to be systemised.