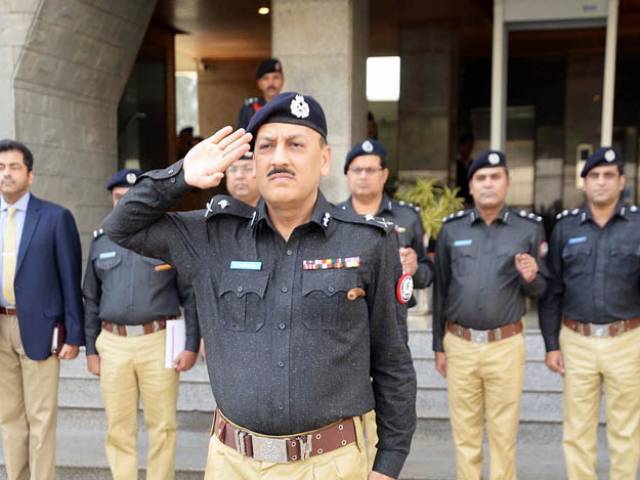 ---
KARACHI: The federal government informed the Sindh High Court (SHC) on Thursday that the Pakistan Peoples Party (PPP)-led provincial government was deliberately hindering Sindh IG Allah Dino Khawaja from performing his duties.

While filing comments on behalf of the federal government on a petition against the removal of IG Khawaja, Additional Attorney-General Salman Talibuddin alleged that the PPP-led provincial government had rendered the IG 'powerless'.

He further alleged that this attitude of the provincial government was having an adverse effect on the law and order situation in the province, adding that rendering the IG powerless was demoralising the police force.

AD Khawaja's case: SHC extends stay against IG's removal

At this stage, the bench, headed by Justice Munib Akthar, asked the law officer to file a separate petition in this regard so that the court could pass an order it will deem fit in the circumstances and in accordance with the law. Talibuddin requested the court that the matter be heard on day-to-day basis. He went on to say that the provincial authorities were not inviting the IG to any official briefing or meeting concerning the law and order situation. The Sindh police are practically headless, he added.

However, the provincial advocate-general, Barrister Zamir Ghumro, contended that the federal government had no powers to intervene in provincial matters. The judges took the comments of the federal law officer on their record and fixed the matter on May 2 to hear arguments from the lawyer representing the petitioners.

Till then, they also extended their earlier stay order, allowing IG Khawaja to continue serving on the post.

Case history

The bench was hearing two applications seeking contempt of court proceedings against the provincial authorities for removing IG Khawaja from the post in alleged violation of its earlier stay order and suspension of the government's notification that gave the additional charge of the post to AIG Abdul Majeed Dasti.

Stay on AD Khawaja's removal stays

Both the pleas were moved by a group of non-profit organisations (NGOs), including the Pakistan Institute of Labour Education and Research and Urban Resource Centre. The NGOs had approached the court against the likely removal of Khawaja from the post of IG in December last year and regarding reforms in the policing system in the province.