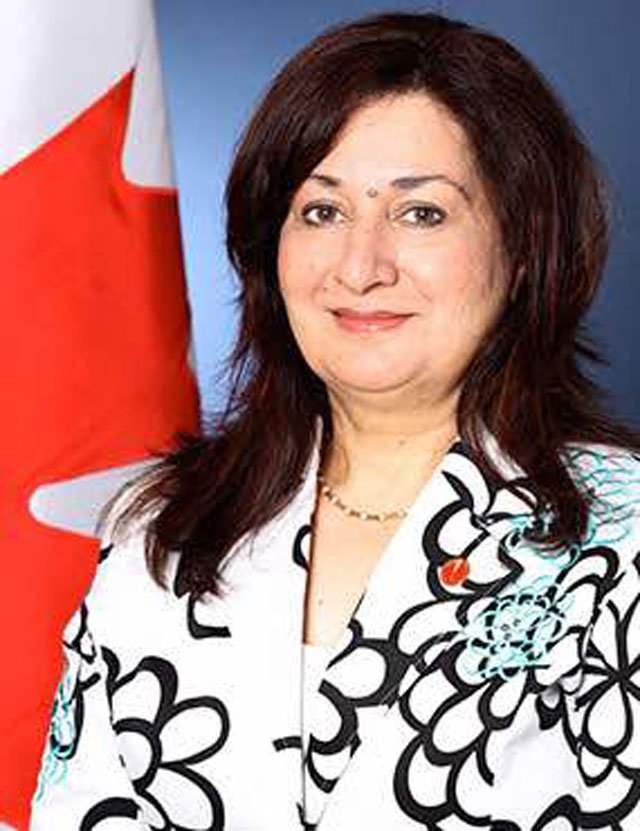 ---
ISLAMABAD: Police on Thursday claimed to have arrested the two men who robbed a Canadian senator of Pakistani-origin in Islamabad late Tuesday night.

Salma Ataullahjan was getting into her car near a restaurant in then Super Market area in Sector F-6 on Tuesday evening when the robbers struck.

A police officer told The Express Tribune that both men were arrested in an early morning raid in Rawalpindi.

According to the officer, the colour of the motorbike that the suspects used during the crime served as the main clue for police.

"The only thing we could catch from the CCTV cameras was the blue colour of the fuel tank of their bike," he said. "We then started looking for any street crime suspects who had the same coloured bike and were eventually successful in catching them."

Canadian senator robbed in Islamabad

He added police found the bike parking outside one of the suspects' houses in Rawalpindi and after they picked him up, he led them to his partner in crime, who lived in the same neighbourhood.

The suspects were identified as Atif and Zohaib, residents of Al-Noor Colony, Qadeer Khan Road.

Police said the two had previously served time in jail for involvement in street crimes in the federal capital.

The official added they were certain that these were the suspects involved in the theft as they confessed to the crime while in police custody and some other stolen items had also been recovered from them.

He did not, however, confirm if any of the recovered items belonged to Senator Ataullahjan. She had told the police that she had been robbed of $4,200, Rs62,000, a pearl necklace, a few credit cards, and her Canadian Senate ID.

The suspects will be presented before a judge tomorrow, he added.