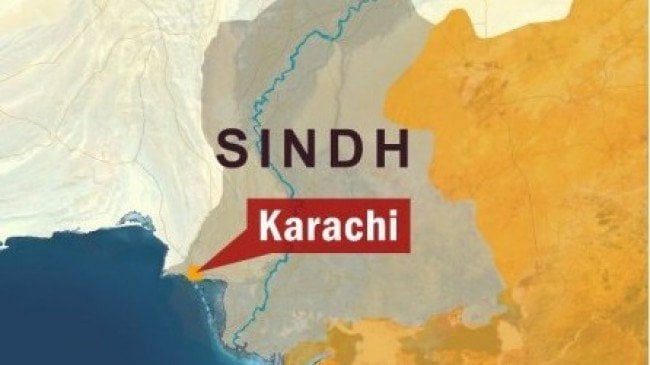 ---
KARACHI: A court has ordered the arrest of a young man and asked the authorities why they have not yet acted against him for uploading to youtube.com an objectionable yet fake video of a young woman.

On Monday, the Sindh High Court issued notice for June 2 to the project director of the National Response Centre for Cyber Crimes and the additional director of the FIA. The division bench, comprising Justice Amir Hani Muslim and Justice Syed Zakir Hussain, also issued bailable warrants fpr Rs25,000 for the arrest of accused Fahim Mughal through the DPO Mirpurkhas.

Petitioner Sikandar Hayat Shah, who is the manager of the Zarai Taraqiati Bank Mirpurkhas, moved the court against the authorities for not arresting Mughal, who he said had blackmailed and threatened his daughter by posting a fake video. His lawyer submitted that Mughal fraudulently obtained pictures of his 16-yearold daughter S Sikandar Hayat from the mobile phone of his 12-year-old son. The accused prepared a video using reproduced images of and added objectionable features. He uploaded the video to www.youtube. com.

He stated that the fake video had ruined the life of the petitioner's innocent daughter, who had stopped going to college because of the harassment. Despite lodging complaints with the FIA and Cyber Crime unit neither had the accused been arrest nor had the obscene video been removed from the website. The lawyer submitted that Mughal had been blackmailing S to accept him as a friend.

On Monday, SHO PS Cyber Crime Inspector Muhammad Ali Abro submitted that the petitioner's FIR was not lodged as the Cyber Crimes Ordinance, which authorised them to take cognisance of the offence, had already lapsed. Now, the matter had been before the National Assembly's Standing Committee.

Published in the Express Tribune, May 18th, 2010.