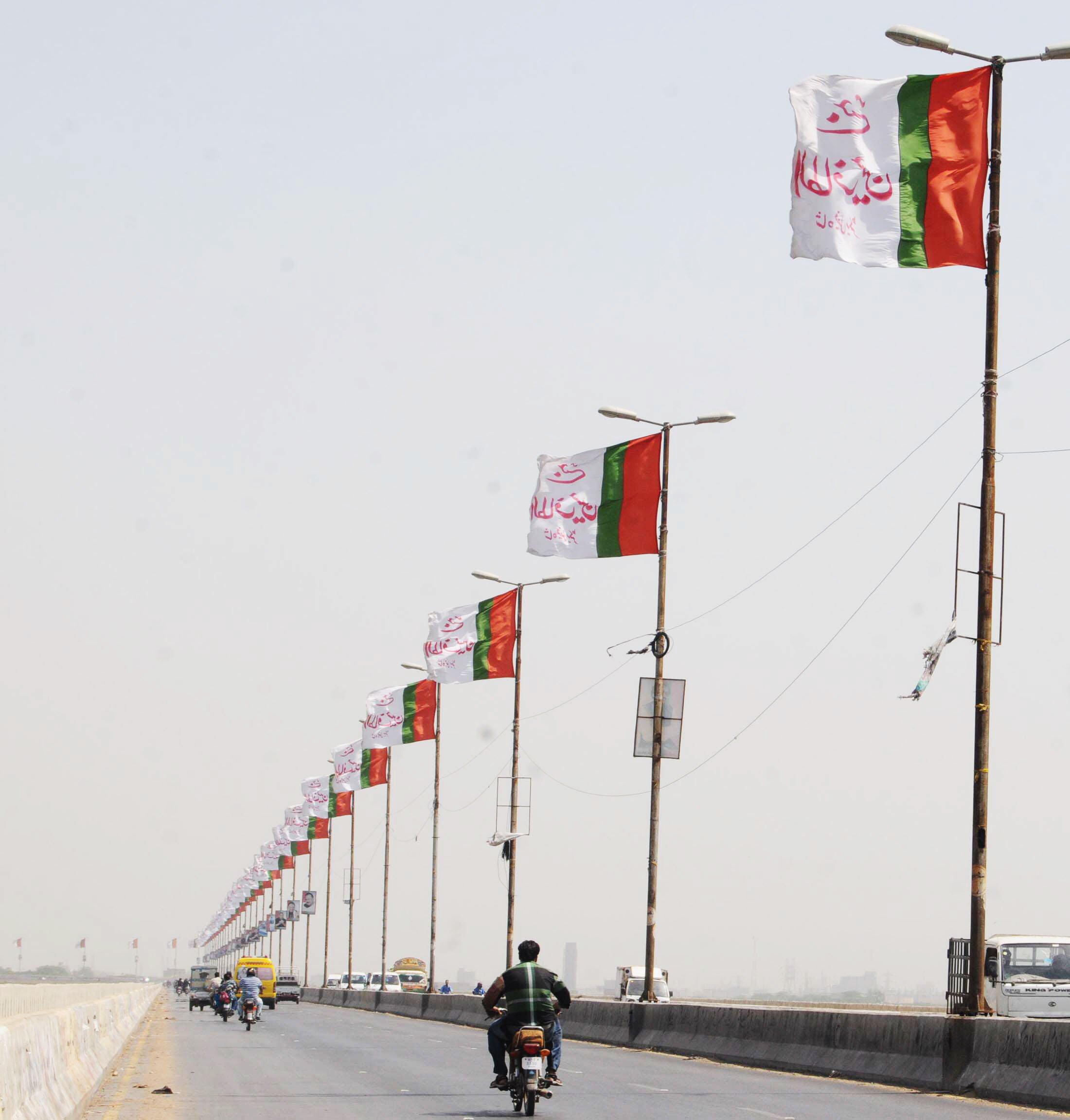 ---
KARACHI: The Muttahida Qaumi Movement (MQM) - Pakistan has yet again claimed that it is approaching the apex court soon over the mayoral powers issue with the Pakistan Peoples Party (PPP)-led Sindh government.

Addressing a press conference at MQM-Pakistan's makeshift headquarters in Bahadurabad, Sattar said the party will approach the Supreme Court (SC) in a day or two as the provincial government did not transfer the due powers to the mayor.

Legal recourse: MQM to approach court for mayoral powers

This, however, is not the first that MQM-Pakistan has vowed to knock on the SC's door. Earlier in March, Mayor Wasim Akhtar had asserted to go into litigation for his powers, invoking Article 140-A of the Constitution. However, nothing like this happened.

During the press conference, the party resorted to its usual censure of the PPP's provincial government for not transferring back the powers that the local bodies were to keep with them in order to function properly. Flanked by his second-in-command, Amir Khan, and other leaders of the party, the MQM-Pakistan head preferred to criticise the London leadership of the party, disavowed by them, by calling them sycophants and manipulators.

Two years on, Karachi mayor yet to begin fight to regain powers

Referring to the party's show at Numaish Chowrangi on Sunday, he said the MQM-London group wanted to sabotage the rally and held a press conference asking workers to boycott it but their plans failed. "By opposing the rally, the London group has taken a stand against the struggle for rights of the urban populace of the province," he claimed, adding that the group had also tried to create nuisance but vigilante workers foiled it.
COMMENTS
Comments are moderated and generally will be posted if they are on-topic and not abusive.
For more information, please see our Comments FAQ