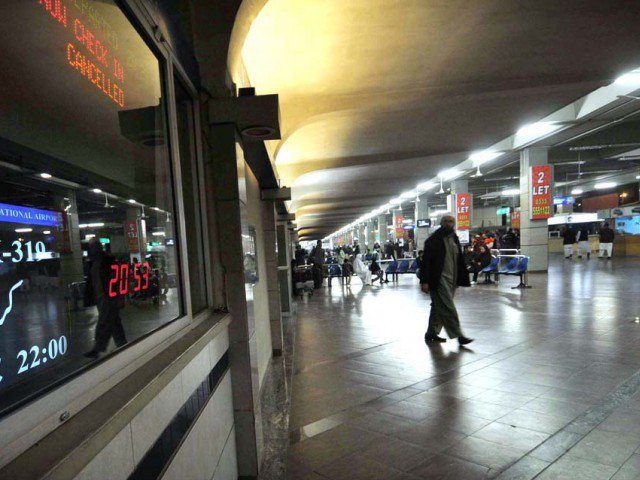 ---
RAWALPINDI: Airport police on Sunday registered a case against a man who called himself Major Muhammad Shafique for attacking and injuring the in-charge of police post at Benazir Bhutto International Airport (BBIA).

Sub-Inspector Muhammad Liaqat filed a complaint at the Airport Police Station stating that a man who called himself Major Shafique came to the police post and asked him if he was Liaqat, he said.

The complainant said that when he introduced himself the major started beating him black and blue saying he had no manners how to shake hands with seniors. The police official sustained injuries on his nose and cheeks as the major punched him in his face.

Video surfaces of FIA officials thrashing female passengers at Islamabad airport

Last week, a new video of Federal Investigation Agency (FIA) officials beating up two women at BBIA surfaced on social media.

A video which previously went viral, showed passengers and FIA officials fighting with each other. However, in the recent video, a woman was seen being physically assaulted by female staffers of the FIA's immigration department at Islamabad airport. Further, the women could be heard screaming for help as other passengers and staffers watched FIA officials thrash them.

Published in The Express Tribune, April 24th, 2017.
COMMENTS (1)
Comments are moderated and generally will be posted if they are on-topic and not abusive.
For more information, please see our Comments FAQ