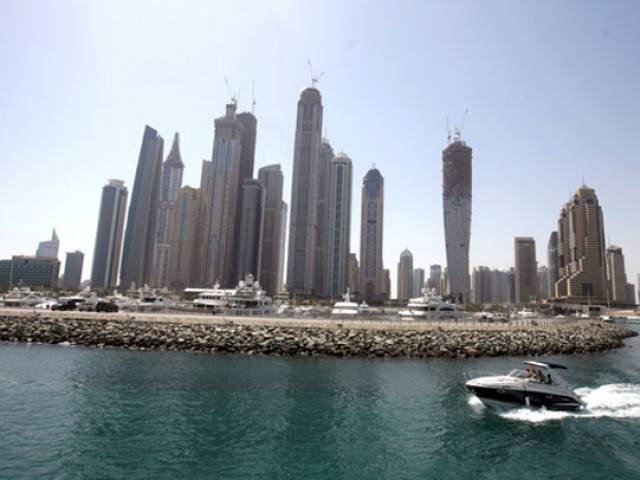 ---
ISLAMABAD: Out of the total Pakistan's overseas workforce, 27 per cent have jobs in European countries, revealed statistics shared by Ministry of Overseas Pakistanis and Human Resource Development with the lawmakers in the Senate.

After Saudi Arabia, United Kingdom caters to the largest overseas Pakistanis followed by Italy, France, Germany and Spain.

In response to question of senator Rozi Khan Kakar, the ministry stated that presently around 9.08 million workforce is living/working abroad, out of which, 2.43 million got job opportunities in around 25 countries of Europe.

UK at the moment has provided jobs to 1.7 million Pakistanis. Saudi Arabia continues to be the favourite destination of Pakistani workforce with 2.6 million workers. United Arab Emirates is at the fourth place in the list with 1.6 million and United States fifth with 900,350.

In Europe, Italy is providing jobs to 119,762 Pakistanis, France 104,000, Germany 90,556, Spain 82,000, Greece 70,002, Norway 38,000 and Netherlands 35,000.

Turkey is providing jobs to only 557 Pakistani workers while China has accommodated 14,355 Pakistani workers. Chile is providing jobs to 760 Pakistanis and Cuba has given job opportunities to 600 Pakistanis. Afghanistan provided jobs to 71,000 Pakistanis and India 10,000. Iran has provided jobs to 7,065 Pakistanis.

Currently, 120,216 Pakistanis have been provided jobs in Malaysia and 65,000 in Thailand.

Libya provided 12,008 Pakistanis jobs, Iraq accommodated 4,709 and Yemen 3,024. Russia gave jobs to 3,560 Pakistanis, stated the statistics.

The reply also contains that 19 Community Welfare Attaches are posted in Pakistan's missions abroad in the countries having a sizeable concentration of Pakistanis to provide them certain facilities.

These facilities include, issuance of passports, provision of assistance in implementation of Foreign Service Agreement which is made between employee and employer and some others.

Published in The Express Tribune, April 24th, 2017.
COMMENTS (3)
Comments are moderated and generally will be posted if they are on-topic and not abusive.
For more information, please see our Comments FAQ