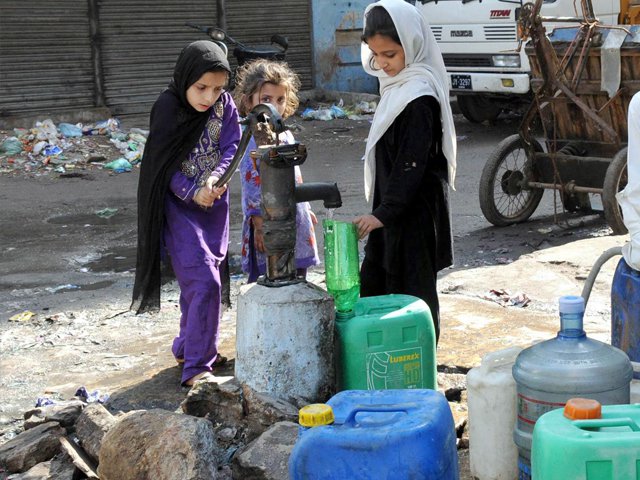 ---
HYDERABAD: The Water and Sanitation Agency (Wasa), which is responsible for supplying 60 to 70 million gallons of water per day to Hyderabad, has blamed the Hyderabad Electric Supply Company (Hesco) for hindering the supply and drainage processes because of recurrent outages.

Acknowledging complaints of water shortage in many parts of Hyderabad, Wasa disclosed that it has not been able to operate its filtration plants and pumping stations. "Due to extended hours of load-shedding and frequent suspension of power supply, the process of supplying water from the filtration plants has been badly affected," claimed Nadeem Yousuf, the spokesperson of Hyderabad Development Authority, which is the parent organisation of Wasa.

No water shortage in Karachi, claims KWSB head

The spokesperson said that with the rise in the temperature, demand for water is also increasing. "Simultaneously, Hesco has also excessively increased unscheduled and protracted outages," he alleged.

Yousuf claimed that all the five plants - New Filtration Plant, Latifabad, Pretabad, LSR and Hala Naka filtration plants - are confronted with the power supply problem. The pumping stations have also not been spared, he added. Complaints of water scarcity emerge from every other locality of Hyderabad City, Latifabad and Qasimabad talukas.

Acute water shortage expected from next week in Sindh
According to Yousuf, Hesco has provided two connections from separate electric feeders to each plant and station. But despite this alternative supply, the company has not been able to manage load-shedding as the shutdown mostly synchronises in both the feeders of a given plant or station.

Hesco's spokesperson, Sadiq Kubar, denied these charges. He asserted that if the electric supply from one feeder is suspended, it continues from the other feeder. The two utilities have remained locked in disputes for years over unpaid electricity bills and periodic severing of power connections.

The official wrangle between the two public sector utilities, one controlled by the Centre and the other by the Sindh government, continues to the detriment of the citizens.