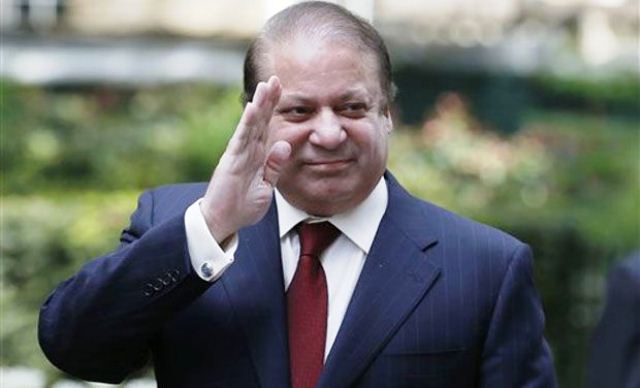 ---
LAHORE: Leaders of the ruling Pakistan Muslim League-Nawaz have proclaimed victory for Prime Minister Nawaz Sharif after the top court's decision on Panamagate.

The provincial leaders are celebrating the court verdict, claiming the party supported the formation of a Joint Investigation Team to be formed for an inquiry of the Panama Papers. MPA Pervez Malik and Lahore Mayor were among those who distributed sweets among people to celebrate the victory of the case.

Soon after the Supreme Court announced its highly anticipated verdict, Punjab Chief Minister Shehbaz Sharif tweeted a verse from the Holy Quran in Arabic, meaning "whomever You (Allah) please, and You exalt whom You (Allah) please, and abase".

In a statement, he congratulated Premier Nawaz on getting spared from disqualification. "Another conspiracy of opponents has failed just like the sit-ins and picketing plan went in vain. Those who are against Pakistan's development and prosperity of its people have been disappointment," he stated.

Shehbaz said the PML-N government would not only honour all its promises made with the people but also win the 2018 elections with their support.

Chief Minister's Special Assistant on Information and Culture Malik Muhammad Ahmad Khan said the remarks made by two judges of the top court were of no legal value since the overall decision was against their opinion.

Punjab Law Minister Rana Sanaullah also seconded Malik Muhammad. As far as the Joint Investigation Team was concerned, he claimed this had been a longstanding demand of the PML-N government.

He said the court's judgment was a failure for Pakistan Tehreek-e-Insaf chief Imran Khan. "This should teach them a lesson," he added. Sanaullah was sure the PTI would even object to the formation of JIT. "PTI and opposition parties have a habit of protesting against the PML-N and will argue on the composition of the JIT as well," he added.

Published in The Express Tribune, April 21st, 2017.
COMMENTS
Comments are moderated and generally will be posted if they are on-topic and not abusive.
For more information, please see our Comments FAQ