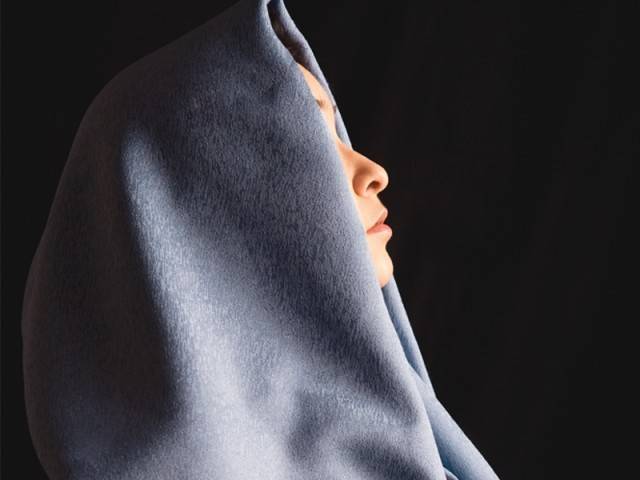 ---
MULTAN: A woman has sought police help after a panchayat in Jhang district reportedly ordered that her 11-year-old girl be married off to a 14-year-old boy as vani to settle a rape case.

According to Khanewal police, Nusrat Bibi, resident of Mozah Ghuman Mari, Jhang filed a complaint with police stating that her son Imran worked at a factory in Haripur in Khyber-Pakhtunkhwa, where her in-laws accused him of committing rape.

Seven jirga members arrested in vani case

She added that to resolve the matter, a panchayat was held in Shorkot, Jhang on Sunday in which 10 people from her in-laws' family participated. The panchayat decided to give Nusrat's 11-year-old daughter as vani to be married off to Nadeem, 14. She named five people in the complaint: Shabbir, Naseer Ahmad, Shehzad, Sarwari and Ruqayyab.

According to Nusrat, the marriage was supposed to take place on April 19 (Wednesday) but she and her two daughters escaped the house the night before and went to Khanewal to her parents' house.

She added her in-laws had been threatening her and have registered fake FIRS against her accusing her of kidnap and murder to intimidate her. The mother requested the DPO to provide shelter and protection for her and her two daughters. DPO Jahanzeb Nazeer Khan said he could not comment any further because the investigation was still under way.

Jacobabad man kills spouse, friend over 'honour'      

Earlier in 2016, three people raped a 10-year-old girl on the orders of panchayat in Bahawalpur. A gypsy family was residing within Derawar police station limits. The family head Safdar's 11-year-old daughter Parveen went to a nearby hut for some work where Azam's son Amjad sexually abused her. After the incident, Safdar called a panchayat to decide the case.

The members of panchayat announced that Azam's daughter Maryam should be raped in the same way to take revenge. Azam sent Maryam to the complainant's place where Safdar and his two brothers Akhtar and Bilal sexually assaulted the girl.

Published in The Express Tribune, April 19th, 2017.
COMMENTS (3)
Comments are moderated and generally will be posted if they are on-topic and not abusive.
For more information, please see our Comments FAQ