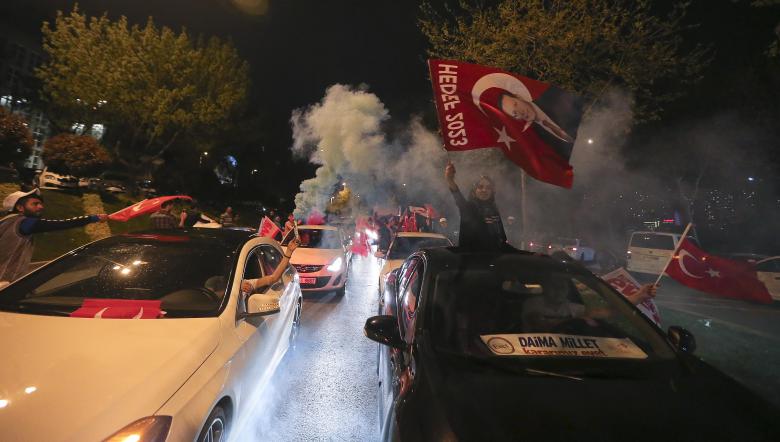 ---
Turkey has made a historic decision in backing an executive presidential system, President Tayyip Erdogan said, adding that the "Yes" camp had secured 25 million votes in Sunday's referendum, 1.3 million ahead of "No".

Erdogan, speaking from his official residence in Istanbul, said the referendum had closed the door on Turkey's long history of military intervention in government.

Istanbul residents bang pots and pans in protest at vote outcome

"Turkey for the first time in its history has decided with the will of the parliament and its people on such an important change," he said. "For the first time in the history of the Republic, we are changing our ruling system through civil politics. That is why it is very significant."

Results from the state-run Anadolu news agency showed a narrow 51 percent lead for the "Yes" camp. Nearly all ballots had been opened for counting, Anadolu said, although a lag between opening and counting them could see the lead tighten even further.
COMMENTS
Comments are moderated and generally will be posted if they are on-topic and not abusive.
For more information, please see our Comments FAQ