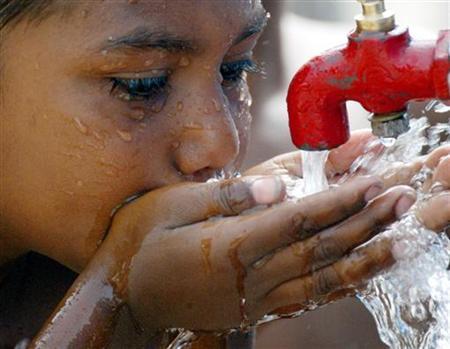 ---
HYDERABAD: The Pakistan Peoples Party (PPP) has launched, as its leaders declared, a protest movement against Pakistan Muslim League - Nawaz's federal government, blaming it for the water shortage and power crisis in Sindh. Led by PPP Sindh President and Parliamentary Affairs Minister Nisar Khuhro, hundreds of party supporters staged a protest in Badin district on Saturday.

"On one hand, artificial shortages of water and power have been imposed on Sindh and on the other, political leaders are being whisked away," grumbled Khuhro, comparing the situation to the repression of dictatorships.

He demanded that Ghulam Qadir Marri, Nawab Laghari and Ashfaq Laghari, close aides of PPP Co-Chairperson Asif Ali Zardari, allegedly subjected to enforced disappearance, be immediately released.

Sindh Blamed: Balochistan irked by water shortage

He hit back at Prime Minister Nawaz Sharif, who criticised the local government in Sindh for failing to keep the cities clean and allowing heaps of garbage pile up everywhere. The PPP leader asked local government representatives to collect the garbage and throw it outside the offices of the power utilities in protest.

Khuhro deplored that the federal government is carrying out up to 20 hours of load-shedding in parts of Sindh, describing it as an 'atrocity'. "Sindh's share of water [from the River Indus] is being stolen before it reaches Guddu Barrage but the PM is silent on this theft," he alleged, accusing the central government of behaving like a stepmother with Sindh.

He reminded the PM that four years ago he promised to give Rs1 billion as relief to the drought-stricken people of Thar, complaining that the pledged sum has not been given so far.

Tragic woes: Infant dies after falling in pot of boiling water

Khuhro argued that the PPP's fears that the Kalabagh Dam's construction will reduce the water supply to Sindh are materialising now as the Water and Power Development Authority through the mismanagement of the Tarbela Dam has created a water shortage.

"Sharif and his unruly ministers are harming democracy," accused Senator Aajiz Dhamra, PPP Sindh's information secretary. He justified Chief Minister Murad Ali Shah's threat of cutting off the gas supply to other provinces with Article 158 of the Constitution.

Health Minister Dr Sikander Mandhro, who belongs to the coastal district Badin, blamed the allegedly federal government-created water crises for the sea intrusion-caused destruction in Badin and Thatta.
COMMENTS
Comments are moderated and generally will be posted if they are on-topic and not abusive.
For more information, please see our Comments FAQ