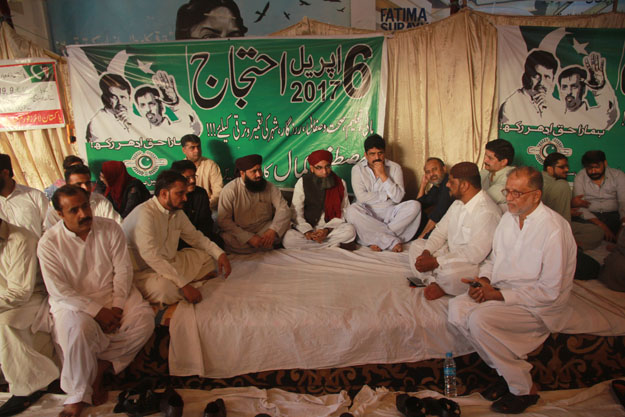 ---
KARACHI: Chief Minister Murad Ali Shah has taken over the municipal departments but we will not let this usurpation stand, said Pak Sarzameen Party (PSP) Chairperson Mustafa Kamal, warning that within the next 48 hours, they will announce their next course of action.

He was speaking at the Karachi Press Club on Friday, the ninth day of his party's sit-in protest outside the Karachi Press Club for the city's uplift.

On the first day of their sit-in, Kamal had made 16 demands to the federal and provincial governments, including increase in funds and resources for Karachi. He had asserted that the city was deprived of its fair share.

PSP's protest enters eighth day

Kamal alleged that the provincial government amended the laws and later took over the functions of all the municipal departments, which originally belonged to the local government. Our protest should not be taken lightly as we can gather a huge number of people here with a single phone call, warned Kamal, adding that this is the first time that the entire leadership of a political party has protested for so many consecutive days. He said the CM should return the municipal departments to the local government instead of keeping them under his authority and not improving them.

Talking about the protest and sit-in, the PSP chief said they are representing all the citizens, claiming this was not just a personal matter of their party but about the daily suffering of the residents at the hands of the government.

Kamal added that people visit their party camp on a daily basis to express solidarity with them. These people belong to different non-governmental organisations, the business community, labour unions, student organisations and politicians from other parties and celebrities, he claimed.

PSP protest enters third day

He also hinted that their method of protesting might change but their demands will remain the same. He vowed to continue to protest until his party's demands were met. The party chief added that the PSP has received overwhelming support from the people and was therefore compelled to come out on the streets for the people of Pakistan.