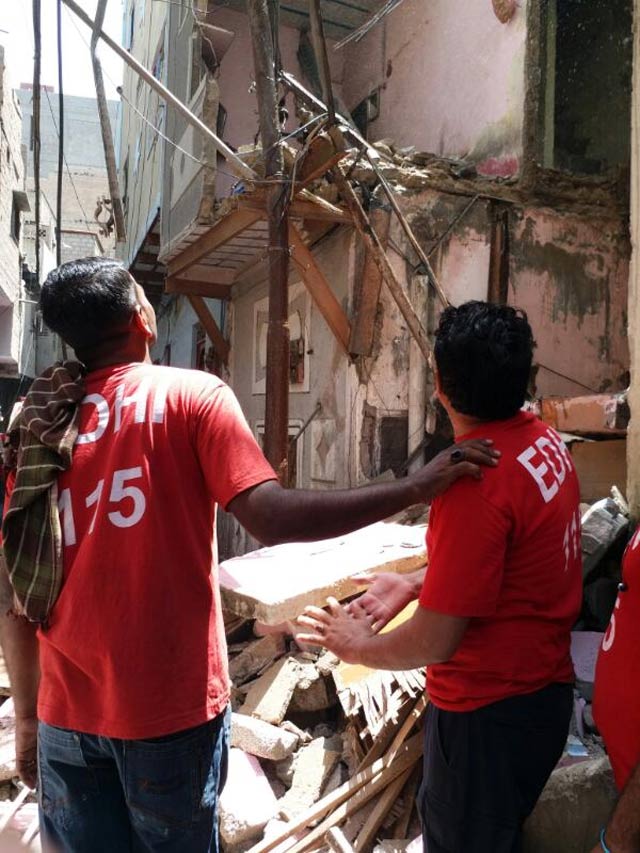 ---
KARACHI: Scores of people are feared to be have been trapped as a part of a residential building collapsed in Karachi's Mauripur area on Friday.

A rescue operation is under way and people are being pulled out from under the debris. The reason behind the collapse of the building is yet to be ascertained.




Earlier in January, at least six labourers were feared dead as roof of an under-construction market building in Gujranwala caved in. Sources said the labourers were working on the under construction building when its roof collapsed, trapping them under the rubble in the city's Model Town area. The reason of the incident could not immediately be ascertained. However, rescue workers reached to the scene and started efforts to pull out the labourers from the debris.

This is a developing story and will be updated accordingly.