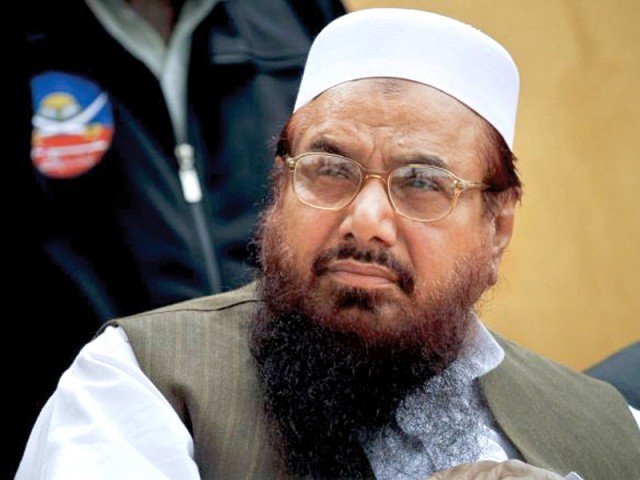 ---
A division bench of the Lahore High Court on Wednesday sought a reply from the federal government by April 20 on the application of Jamatud Dawa chief Hafiz Muhammad Saeed and his aides who sought their release.
The other applicants include Professor Malik Zafar Iqbal, Abdur Rehman Abid, Qazi Kashif Hussain and Abdullah Ubaid.

They filed the application in an already pending petition which sought directions for the government to release them.

The petitioners' counsel AK Dogar said it was clearly cited in his main petition that the detention was unlawful and the government had no grounds to keep them under house arrest. He added if the detention ultimately proved unconstitutional, there would be irreparable damage. He requested an order for the immediate release of the applicant(s).

On January 31, the Punjab government placed Hafiz Saeed and four other party leaders under house arrest after the interior ministry issued a letter to the provincial government on January 29. It stated that as per the UN Security Council sanctions, two organisations, namely JuD and Falah-e-Insaniat Foundation (FIF), had both have been put on the watch list and listed in the second schedule of the Anti-Terrorism Act.

The ministry of interior, on January 27, said that that JuD and FIF were engaged in activities that could disturb peace and security and are in violation of Pakistan's obligations to the UN Security Council Resolution 1267.
A number of JuD and FIF pamphlets were made part of the petition which highlighted the organisations, volunteer work in different parts of the country. It also underlined other philanthropic works of the petitioner such as rescue efforts on Mall Road.

Hafiz Saeed and others challenged their detention which was ordered by the provincial government.
COMMENTS
Comments are moderated and generally will be posted if they are on-topic and not abusive.
For more information, please see our Comments FAQ