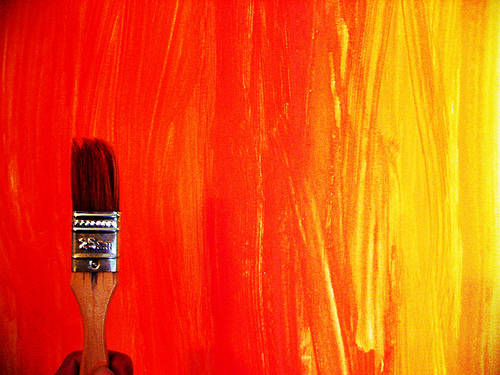 ---
KARACHI: Bin Qulander's works, titled 'God in the Detail', show how the artist paints on the notes of stylised calligraphy. At Clifton Art Gallery, where his exhibition is under way, Qulander discusses his style. "My calligraphic work is like musical notes which flow in the air," he says. He also feels his work involves nature. Besides this, balance is another feature he wants to ensure in his art. "I find that true balance resonates in my collection," he says.

Qulander has had formal training in art. He holds a bachelors degree in fine arts from the National College of Arts, Lahore, in miniature painting, which he earned in 2009. When asked what art really means to him, he says, "Art has no boundaries and it has gone beyond traditional lines". He adds that this is a long debate and he can express it on canvas better.

Art exhibition: Life of Buddha goes on display

Qulander has been inspired by many artists. He calls Michelangelo a 'supernatural painter' and holds Monet in high esteem for his landscapes. He identifies an 'ego problem' in young artists of Pakistan who, according to him, do not accept criticism. They want people to appreciate their work even when it is quite horrible, he says.

Besides being an artist, Qulander has other talents too. He is a graphic designer by profession and runs a studio by the name of BQ in Lahore.

With 44 pieces on display, the exhibition remains open till April 17.


COMMENTS
Comments are moderated and generally will be posted if they are on-topic and not abusive.
For more information, please see our Comments FAQ