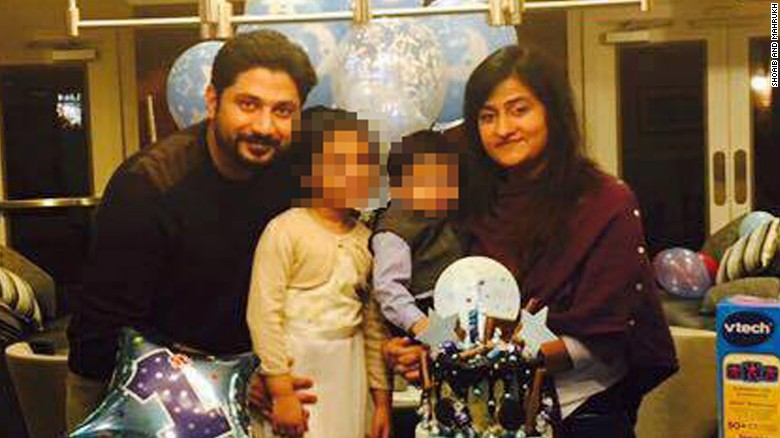 ---
A Pakistani-American family residing in Virginia returned home after a getaway to find their home vandalised.

Shoaib and Mahrukh, who only asked to be identified by their first names, said they had gone to visit relatives in New York with their two children when on their return they found their house in disarray.

Their Holy Quran was torn apart, anti-Muslim graffiti was written on a wall and valuables, ranging from their passports with green cards to computers and gold jewelry they had received as wedding gifts, had been stolen.

Pakistani-American beats the odds to realise her Jerusalem dream

"We were in pure shock and disbelief," Shoaib said. "I remember thinking when am I going to wake up from this nightmare." The couple had migrated to the United States only a year ago.

Fairfax County Police Department said a maintenance employee went to the apartment when he discovered it had been ransacked. The police further said the burglary took place sometime between March 24 and March 27.

Pakistani-American couple donates $15 million to Catholic university

Shoaib said he does not think his apartment was targeted because he was a Muslim. "I think that only once they came in they realised Muslims live here and decided to rub it in our faces," he said.

Police expect they will soon arrest the culprits with the help of evidence and tips they have found during the investigation.

Following the incident, a resident of the area, Rebecca Link, decided to open a GoFundMe page for the couple to help them cover the loss.

"I couldn't believe it. There has been so much hateful stuff in the news and suddenly it hit home," Link said.

The page has already raised more than $7,000 showing how solidarity and love win over hate.

"Yesterday we felt extremely lonely and frightened but seeing how quickly and overwhelming people of all backgrounds have come together to show support has restored our faith in America and in humanity more than ever," Shoaib said.

The couple has decided that they will choose another place to live, however, they will not abandon the United States.

"It's important not to let these kinds of things have an impact on you because that's when hatred wins," Shoaib said. "We are not willing to let that happen. We are not running away."

This article originally appeared on CNN.