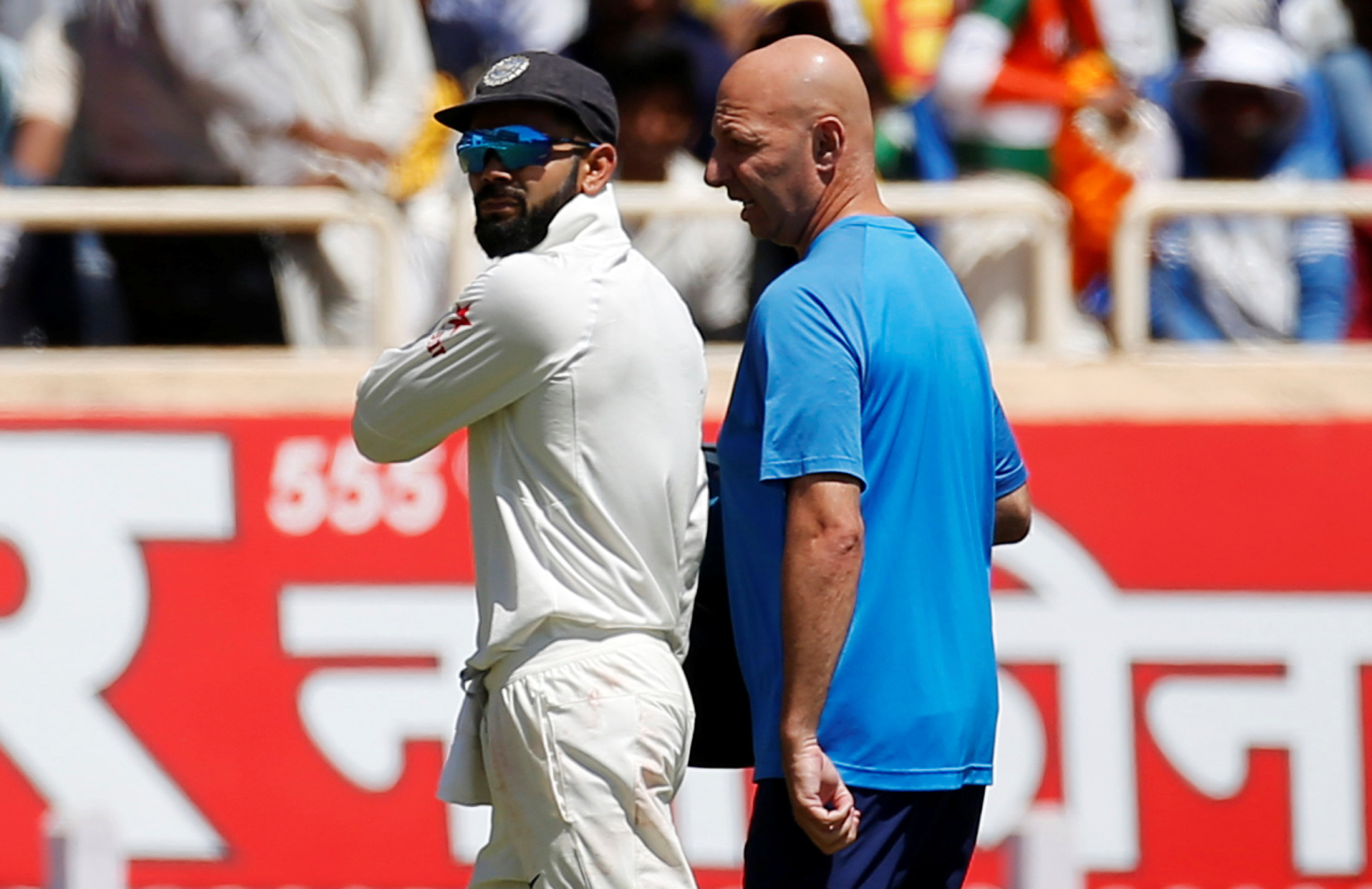 ---
DHARAMSALA: India captain Virat Kohli is doubtful for the fourth and final Test against Australia with the 28-year-old saying he would take to field only if he is 100% fit following the shoulder injury he sustained in the previous match in Ranchi.

Kohli damaged his right shoulder when diving to save a boundary on the first day of the penultimate Test in Ranchi and was off the field during most of Australia's first innings in the drawn game.

Kohli did bat in the nets on Friday, but looked downcast as he dwelled on the possibility of featuring in the winner-take-all match of the series.


Kohli blames soft ball for draw in third Australia Test


"The physio wants to give it a bit more time till I can test myself and we'll probably take a call on it later tonight or tomorrow before the game," Kohli told reporters in the pre-match news conference. "You want to be fit for the  game 100 percent, but sometimes you have to respect the fact that these things [injury] are part of your career as well.

"These things are bound to happen. You might be very, very fit, but an impact injury is an impact injury. I have to accept that fact and try to get 100 percent fit for the game."

Virat Kohli has 'no regrets' over Smith bust-up

Uncapped Mumbai batsman Shreyas Iyer flew in on Friday as cover for Kohli who has been rather subdued in the series, managing 46 runs in five innings.

Kohli was confident that the team can do well even in his absence. "If not, I'm sure the guys will take it as an opportunity to still take the team ahead," he said. "Me playing or not playing should not be so much of a difference to the other 10 guys. I've not done anything special so far, but still the guys have fought it out. That shows why we are the number one team in the world."
COMMENTS
Comments are moderated and generally will be posted if they are on-topic and not abusive.
For more information, please see our Comments FAQ