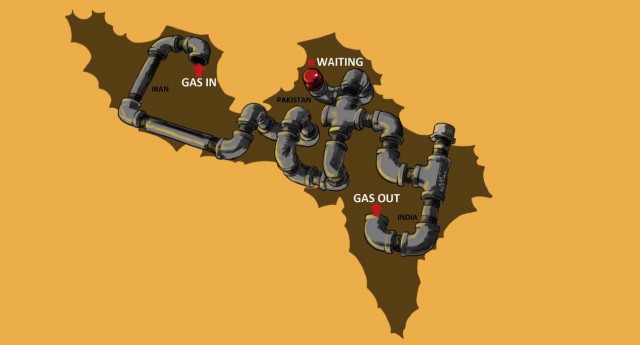 ---
NEW DEHLI: Breaking a two-year chill in talks over the Iran-Pakistan- India (IPI) gas pipeline, India has invited Iran for resumption of dialogue on the project, but Tehran is yet to respond.

India had proposed a meeting of the India-Iran Joint Working Group between May 23-28 in New Delhi but Tehran has not yet confirmed the dates, officials said. According to these sources, it is unlikely that the meeting will take place between the suggested dates because of a shortage of time. Meanwhile, Indian External Affairs Minister S M Krishna Saturday embarked on a fourday visit to Iran during which Tehran's controversial nuclear energy programme and the proposed IPI gas pipeline project are expected to figure prominently in the bilateral talks.

Krishna's visit is primarily to attend the G-15 meeting of developing countries from Asia, Africa and Latin America hosted by Iran with an aim of renewing the grouping. The two-day G-15 meet beginning on Monday will have economic cooperation high on the agenda. During his fourday stay in Tehran, Krishna will have a bilateral meeting with his Iranian counterpart Manouchehr Mottaki when Iran's controversial nuclear programme will be discussed.

India had been boycotting talks on the project since 2008 after its concerns regarding the safe delivery of gas, particularly through Balochistan, were ignored. It wanted Iran to be responsible for safe passage of gas through Pakistan and said it would pay for the fuel when it is delivered at the Pakistan- India border. Officials said that while Tehran is insisting on transferring the ownership of gas delivered to India at the Iran- Pakistan border, New Delhi wants Tehran to be responsible for the supply till the Pakistan- India border.

The pipeline has been on the drawing board since the mid-1990s, when Iran and India inked preliminary agreements to transport gas through Pakistan. It was dubbed the "Peace Pipeline" because of hopes that it would lead to better relations between India and Pakistan. While security concerns and frequent changes in gas prices kept New Delhi away from the project, Iran and Pakistan in March signed an Inter- Governmental Framework Declaration to support the project. Gas Sale and Purchase Agreement between National Iranian Gas Export Company and Pakistan Inter-State Gas Company has also been concluded.

While the 1,100-kilometre (km) pipeline from gas fields in the Persian Gulf to the Iran- Pakistan border would be laid by an Iranian firm, New Delhi wants a stake in the 1,035- km pipeline passing through Pakistan. India feels that its participation at this level would make the project more bankable, reduce the cost of financing, ensure timely execution and ensure transparent and efficient management of the operations, adding that Islamabad has so far not agreed to the proposal. The vice-president for investment affairs at the National Iranian Oil Company had said in February that whenever India makes an official request to join the gas pipeline, "it will be welcomed," Iranian Press TV had quoted a news agency as saying.

Published in the Express Tribune, May 16th, 2010.
COMMENTS
Comments are moderated and generally will be posted if they are on-topic and not abusive.
For more information, please see our Comments FAQ