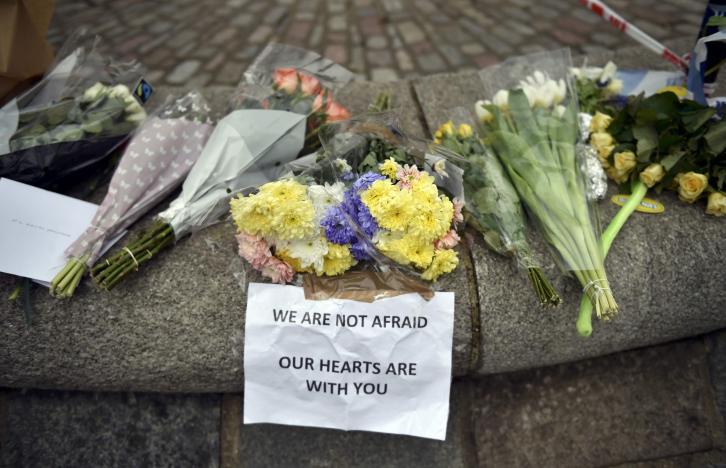 ---
A charity drive to help victims of Westminster attack led by Muslims managed to raise more than £3,000 in an hour after its launch on Thursday.

A statement issued by the group said that "the British Muslim community stands with the community during these difficult times and extends their support in raising funds to help with the immediate, short-term needs of the families of Keith Palmer, the other victims and the families of the victims."

"While no amount of money will bring back lives lost or take away from the pain the victims and their families are going through, we hope to lessen their burden in some way," it added.

British police arrest seven in raids over deadly Westminster attack

The campaign, Muslims United for London, aims to support victims and their families. "100 per cent of funds collected through this campaign will go to the victims and the families of the victims most affected by the tragic events that unfolded on March 22, 2017, in our community."


We did it in less than an hour! Over £2500 raised. Can we get to £3000 in the next hr. let's do this! https://t.co/8WhEpANEwf #PrayForLondon pic.twitter.com/nkYT5MRq0I

— Akeela Ahmed MBE (@AkeelaAhmed) March 23, 2017


Speaking to ITV on Thursday night, the man behind the idea, Muddassar Ahmed said that he saw the aftermath of the attack from his office window. "I was in a meeting and suddenly my phone started going off and people started calling me. We looked out of the window and we saw a scene of horror."

"It was so shocking and completely out of the blue," he said. "It's something you hear about, but never expect to experience."


Reached £16k! THANK YOU EVERYONE 4 donating & supporting. Can we reach £20k in next few hours? https://t.co/8WhEpB5fUP #WeStandTogether pic.twitter.com/mwTL1MNh67

— Akeela Ahmed MBE (@AkeelaAhmed) March 23, 2017


Meanwhile, the chief executive of Ramadhan Foundation, Mohammad Shafiq called for increased security outside Mosques.

Five dead as terror strikes in heart of London

"The militants aim to divide communities, the far right are doing the work of these militant groups by perpetuating the division and hatred, but as British citizens, we will continue to work to bring people together and defeat the ideology of violence," he said in a statement.

"Sadly, after such terrorist atrocities innocent Muslims and our Mosques are deliberately targeted as acts of Muslim hatred, we need to remain vigilant and resolute to not allow anyone to divide our communities."

"I want to pay tribute to PC Keith Palmer killed yesterday in the line of service defending our democracy; we pay tribute to him and offer our prayers, condolences and solidarity to his family and friends," he added.

This article originally appeared on the Independent.