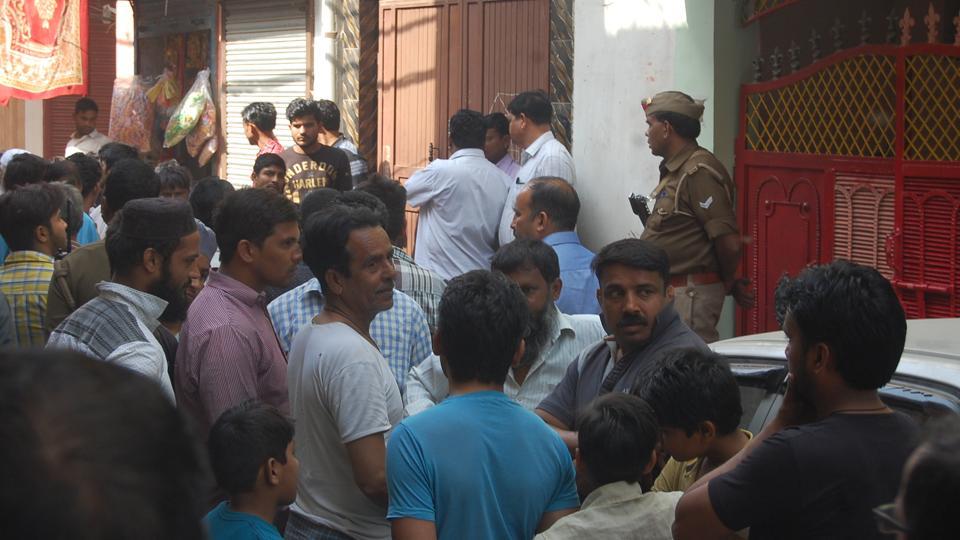 ---
UTTAR PRADESH: Several meat shops and an illegal slaughterhouse have been closed in Ghaziabad days after a new Bharatiya Janata Party government took charge of Uttar Pradesh.

The Ghaziabad crackdown coincided with similar action in Allahabad where two slaughterhouses were sealed on Saturday night, within hours of Yogi Adityanath taking over as chief minister.

Indian Prime Minister Narendra Modi picked Hindu hardliner Yogi Adityanath, who has been accused of inciting violence against the country's Muslim minority, to lead its most populous state after his party won a landslide victory last week.

BJP president Amit Shah and incumbent UP chief minister highlighted the issue of illegal slaughterhouses during their campaigning as well.

Six controversial statements from Hindu extremist leader and UP's CM Yogi Adityanath

Animal rights groups have been running a campaign against slaughterhouses and strongly supported stern measures taken by the government.

The Uttar Pradesh Prevention of Cow Slaughter Act, 1955 bans illegal slaughterhouses which deal with buffaloes and are famous for killing bullocks and cows.

"One slaughterhouse was sealed in the Kaila Bhatta locality," Atul Kumar, sub-divisional magistrate Ghaziabad said.

A similar operation is also underway in Dasna Gate area, officials said. Kumar added that ten open meat shops were also closed down and more such illegal establishments are being traced now for closure.

However, UP pollution control board officials said that four units were given permission in Ghaziabad while Haripur has one and any activity apart from these will be considered illegal. "The new governments have started taking complaints more seriously," animal rights activists said.

Modi picks Hindu hardliner to lead Uttar Pradesh

Ruchin Mehra, an animal rights activist said that earlier there were laws too but hardly enforced and such activities were taking place for more than a decade.

Several groups, including the Hindu Raksha Dal, had recently staged demonstrations against illegal slaughterhouses. "We have taken up the issue of slaughterhouses and also called a meeting of different departments toe ensure that there is a crackdown," said Nidhi Kesarwani, district magistrate, Ghaziabad.

Police were investigating the "mysterious" overnight blaze that reduced the three butcher shops to ashes in Hathras district, local police chief Dilip Kumar told AFP.

This article originally appeared on Hindustan Times.