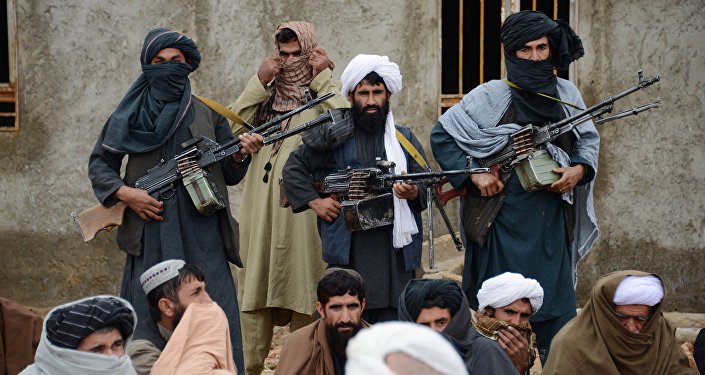 ---
ISLAMABAD: The Afghan Taliban have signalled willingness to take part in a meeting that Russia is expected to host next month on peace and reconciliation in war-ravaged Afghanistan.

Russia has extended an invitation to 12 countries for consultations in Moscow on April 14.

Russia hopes to rope in Taliban for Afghan talks

The process of informal consultations was initially started by Pakistan, China and Russia in December and was expanded to six-nation talks in mid-February with the participation of Afghanistan, India and Iran. The US, some Central Asian states and the EU will also be invited to next month's meeting.

Taliban officials say it is possible the group may participate in the Moscow meeting, if invited. "Our response would be positive if we get a formal invitation," two Taliban officials said on Sunday.

Initially when Moscow had floated the idea of inviting the Taliban political representatives from the Qatar office, Kabul disagreed with the proposal and insisted that Afghans should lead the process not others.

But on Tuesday Afghanistan said it would welcome Russia's diplomatic efforts for peace and stability in the war-torn country. "The government of the Islamic Republic of Afghanistan welcomes the Russian Federation's recent position with regards to peace and stability in Afghanistan which states that their recent contacts with Afghan armed groups are aimed at promoting peace and stability in Afghanistan and the region," the Afghan foreign ministry said.

Afghan Taliban's political negotiators visit China

Afghanistan was upbeat at a recent Russian foreign ministry statement which asked the Taliban to "lay-down their arms, cut their ties with terrorist groups and join the peace talks to ensure durable peace and stability and end fighting in Afghanistan."

Afghanistan's National Security Adviser Hanif Atmar's visit to Moscow on March 17 helped in developing understanding with Russian officials.

Speaking in Moscow following the talks, Atmar threw his weight behind Russia's peace efforts in Afghanistan. "During the meeting with Russian Foreign Minister Sergey Lavrov and Russian Security Council Secretary Nikolai Patrushev, I received a confirmation that Moscow is committed to facilitation of peace in the region. In this context, the contacts with the Taliban were only aimed at national reconciliation in Afghanistan. I was very happy to hear that. Both of them assured me that Russia is Afghanistan's close friend and will further support efforts of Afghanistan's legitimate government," Atmar told Sputnik news agency.

The Taliban also seem to be open to Russia and China's diplomatic efforts after the two major powers announced a trilateral meeting in Moscow in December to help lift UN sanctions on Taliban leaders. China had hosted the Taliban political representatives after the Moscow's trilateral talks.

Pakistan, which had long been pressing Russia to host the long-awaited trilateral meeting, has recently again "conveyed to the Taliban to join the peace process," The Express Tribune has learnt.
Published in The Express Tribune, March 20th, 2017.
COMMENTS (1)
Comments are moderated and generally will be posted if they are on-topic and not abusive.
For more information, please see our Comments FAQ