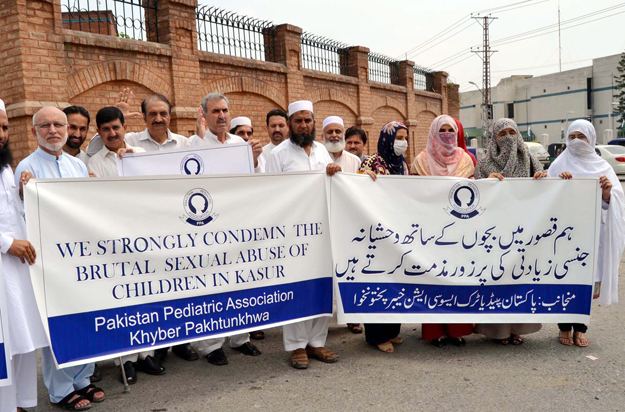 ---
PESHAWAR: Despite Khyber-Pakhtunkhwa (K-P) government's efforts to improve health care system across the province, 4,121 infants – born at health centres – could not survive in 2016.

Officials dealing with the issue said 1,74,505 deliveries were administered at the health centres by skilled persons. During these deliveries, some 261 mothers also died.

They said 23,892 births – the highest across the K-P – were recorded in district Swat. During these deliveries, 23 mothers and 389 infants died in 2016 as reported by the district health office.

According to the annual report finalised by the District Health Information System (DHIS), 2,77,517 pregnant women were registered across the province at government health facilities.  Some 41,734 of these women were registered in Swat district, 33,826 in Mardan district and 28,059 in Peshawar district.

The report said among 2,77,517 newly registered pregnant women, some 1,74,505 deliveries were carried out by skilled persons. Even then, 261 women died during delivery while 4,121 infants also died before reaching their first birthday.

The report, a copy of which is available with The Express Tribune, said 570 infant deaths were reported from district Mardan, 495 from district Mansehra, 441 from Abbottabad and 389 from district Swat.

Some 152 mother died per 100,000 dilveries. Some 1,79,219 live births were reported from across the province while 5,140 children were born with low birth weight [under 2.5kg].

The report said some 103 neonatal deaths were also confirmed across the K-P. The highest figure, 16 neonatal deaths was confirmed from district DI Khan. It also informed that around 1,73,259 deliveries were normal whereas the number of vacuumed or forceps deliveries was reported to be around 5,960.

In August last year, the Pakistan Paediatric Association official Dr Amin Jan Gandapur termed the deaths 'really serious' matter after some 1,185 infants died in the first quarter of 2016 due to various reasons.

"Majority of these children died due to diarrhea and measles and the ratio is around 70 deaths per 1,000 live births," Gandapur was quoted as saying on August 24.

Published in The Express Tribune, March 18th, 2017.