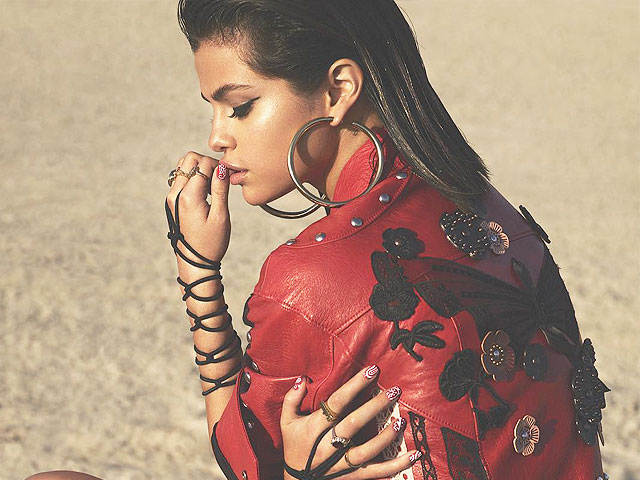 ---
Pop star Selena Gomez recently revealed that she cancelled her world tour last year and went to therapy because she was depressed, anxious and her "self-esteem was shot."

Gomez, 24, who has more than 113 million Instagram followers, also stated in an interview published on Thursday that she was "freaked out" by her social media obsession and therefore removed the Instagram app from her phone altogether.

Honest: 'I had everything and I was absolutely broken'

"As soon as I became the most followed person on Instagram, I sort of freaked out. It had become so consuming to me. It's what I woke up to and went to sleep to. I was an addict," Gomez told Vogue magazine in a cover story for its April edition.

https://www.instagram.com/p/BRtE_xoAAoU/?taken-by=selenagomez

The former Disney Channel singer and actress made headlines last August when she abruptly quit her "Revival" world tour, stating she needed to take time off to deal with panic attacks and depression.

She told Vogue she entered a treatment programme for three months.

Selena Gomez returns to Instagram after brief hiatus

"My self-esteem was shot. I was depressed, anxious. I started to have panic attacks right before getting onstage, or right after leaving the stage. Basically I felt I wasn't good enough, wasn't capable. I felt I wasn't giving my fans anything, and they could see it — which, I think, was a complete distortion," she said.

https://www.instagram.com/p/BRtGzF7APVs/?taken-by=selenagomez

Gomez also reiterated that she had found it hard - as have other young stars like Miley Cyrus and Lindsay Lohan to shake off her perky Wizards of Waverly Place persona from her Disney days.

"For a guy there's a way to rebel that can work for you," she said. "But for a woman, that can backfire. It's hard not to be a cliché the child star gone wrong."

Have something to add in the story? Share it in the comments below. 
COMMENTS
Comments are moderated and generally will be posted if they are on-topic and not abusive.
For more information, please see our Comments FAQ