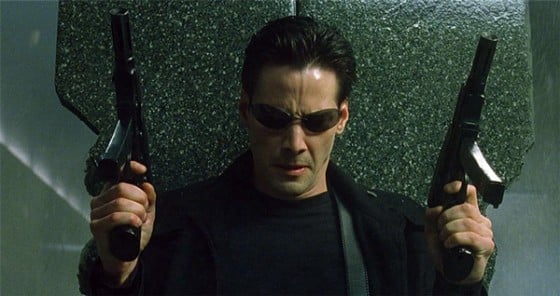 ---
The Matrix will be back soon. Production house Warner Bros is in the early stages of developing a relaunch of the iconic 1999 sci-fi movie.

The Matrix is considered one of the most original films in cinematic history and Zak Penn is in talks to write a supposed sequel. According to multiple sources, there is potential interest in Michael B Jordan to star in the reboot.

At this point, the Wachowski siblings, who wrote and directed the original and its two sequels, are not involved in the project. The nature of their potential engagement with a new version has not been determined either.

Joel Silver, who produced the original trilogy, is said to have approached Warner Bros about the idea of mining The Matrix for a potential new film.

'Behind Enemy Lines' to get TV reboot

However, Silver sold his interest in all his movies to the studio in 2012 for about $30 million, according to sources.

Written and directed by the Wachowskis, the original Matrix sees humanity living in a simulated reality, unaware that humans are in pods in which their bodies are being harvested for energy.

A computer programmer named Neo (Keanu Reeves) slowly becomes aware of this suppressed existence, eventually becoming humanity's one true hope (Neo = One) to overthrow the oppressors. The film also starred Laurence Fishburne, Carrie-Anne Moss and Hugo Weaving.

The three films in the franchise included The Matrix (1999), The Matrix Reloaded (2003) and The Matrix Revolutions (2003).

Have something to add to the story? Share it in the comments below.