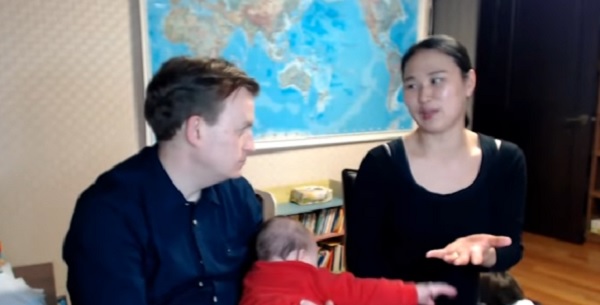 ---
International relations professor Robert Kelly reacted to his live BBC interview that went viral last week after his two children interrupted while he was speaking.

The video begins with Kelly being interviewed about South Korea, before his young dancing daughter Marion enters the room, followed shortly after by his son James in a baby walker. His wife, Jung-a-Kim, enters the room quickly after that and removes them.

Hilarious video of children crashing father's BBC interview goes viral

Speaking to the British broadcaster from his home in Seoul on Tuesday (March 14), Kelly said that he was aware of his children entering the room during the interview.

"I was just hoping that my wife would eventually see it and maybe find some way to run them out of the room," he said.

Burqa-clad Saudi women dance, skateboard in viral video

"I was hoping that maybe my daughter might sit down and read a book or something, even for thirty seconds until we could just cut the interview, but once my son came in in the little roller, then it was sort of, then there was nothing I could do. I was just hoping you guys might cut it on your end and I was just sort of maintaining a straight face hoping to get through it," he added.

His wife and children joined him for the second - less chaotic - interview.

Watch their interview here:



COMMENTS (3)
Comments are moderated and generally will be posted if they are on-topic and not abusive.
For more information, please see our Comments FAQ