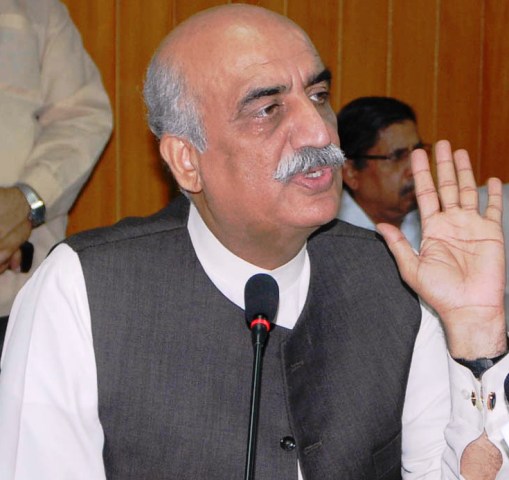 ---
HYDERABAD: Calling for long-term planning to end terrorism, Leader of Opposition in the National Assembly Khursheed Shah on Friday said military courts are not a permanent solution to the problem. "We supported [the setting up] of the military courts for two years so that peace can be established [in the country]. The situation then necessitated our support," he told reporters in Hyderabad.

Shah also accused the federal government of adopting a non-serious attitude over extending the tenure of the military courts.

"If the PML-N's government wanted to draw out their term, consultations should have been started with other political parties by December 2016 when the two-year period expired."

"Now, suddenly the government has come under pressure and the issue has been taken up," Shah said.

The opposition leader said terrorism was a mindset which could not be eliminated by bullets alone.

He voiced regret that the National Action Plan had not been implemented -- especially in Punjab where, unlike Sindh, the paramilitary Rangers had not been given policing powers.

"There are safe havens of terrorists in Punjab," he said. The opposition leader also criticised Prime Minister Nawaz Sharif for not taking parliament into confidence over the issue of terrorism, as well as the situation on the country's borders.

Published in The Express Tribune, March 11th, 2017.
COMMENTS
Comments are moderated and generally will be posted if they are on-topic and not abusive.
For more information, please see our Comments FAQ