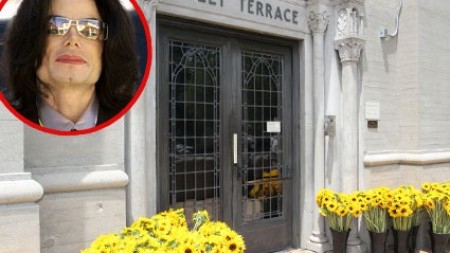 ---
CALIFORNIA:
A US flower grower has delivered up to 2000 sunflowers to Michael Jackson's massive marble and concrete mausoleum at Forest Lawn Memorial Park in California.
Jason Levin said he decided to donate bright yellow flowers after hearing Lisa Marie Presley complained there were only a few bouquets, candles and gifts surrounding the tomb. Levin had also heard that sunflowers were the late pop star's favourite.
One Jackson fan at the tomb said she thought he would be happy.
COMMENTS (1)
Comments are moderated and generally will be posted if they are on-topic and not abusive.
For more information, please see our Comments FAQ