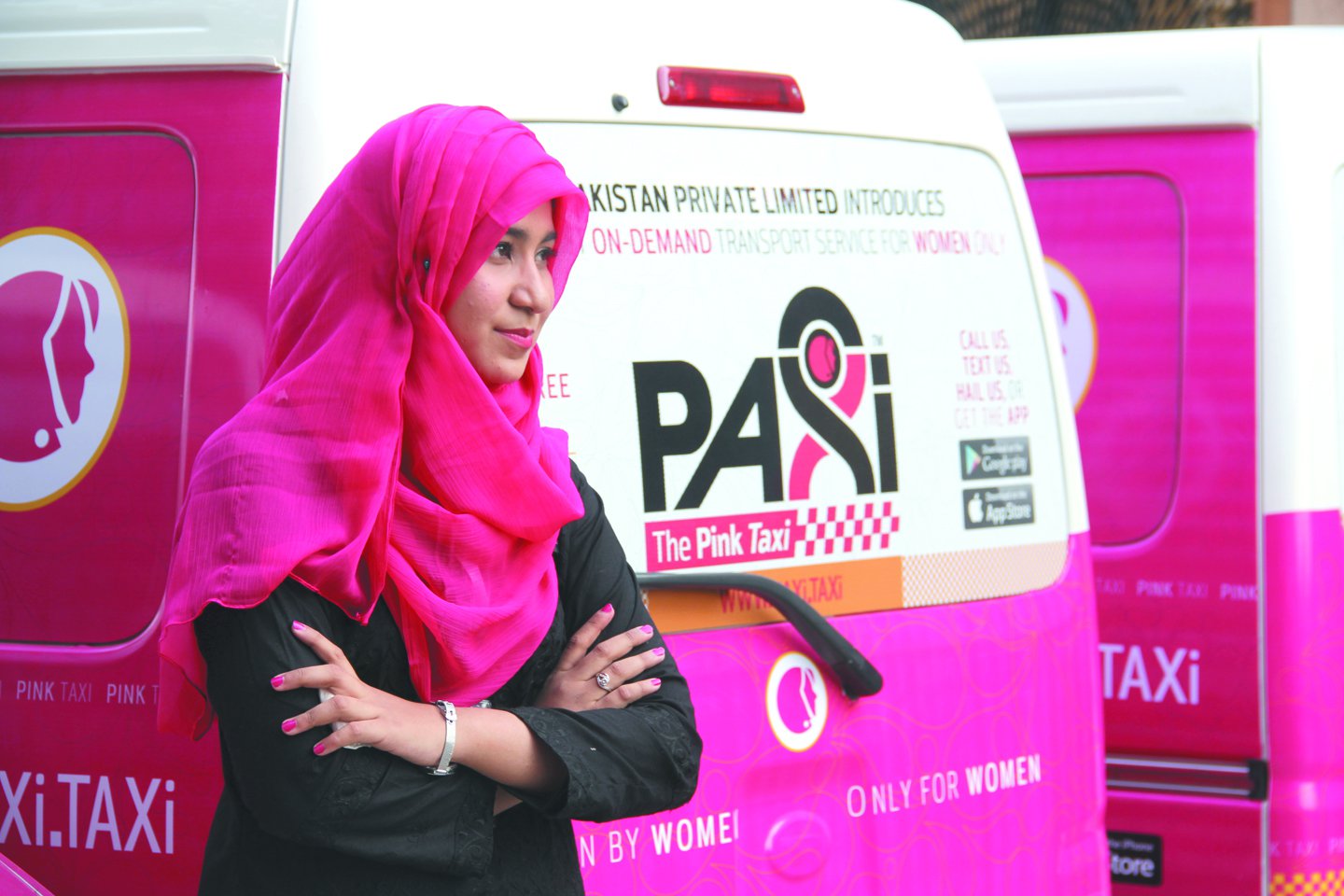 ---
KARACHI: To join the race for providing better transportation services to Karachiites, a new ride-hailing service, 'Paxi', launched their service on Wednesday.

Sindh minister for transport and mass transit Syed Nasir Hussain Shah and deputy mayor Arshad Vohra launched the service at the Sindh Boys Scouts Association auditorium.

"We are coming up with three types of services at the same time," shared Paxi manager Shahrukh Shah describing the services of 'Pink Taxi' which is exclusively driven by and caters to women, 'Bike Taxi' which is specified for men and 'Paxi-Taxi' which will work in the same way other services are already working in the city and will be open to all.

The charges for the services have yet to be finalised and will be fixed after March 23 when the service will be launched properly. "Today was just a soft launch of the service in view of the occasion of Women's Day as we are empowering women by launching a separate service for them," said Shah.

New ride-hailing service Paxi looks to go beyond apps

The service is very much similar to other ride-hailing services operating in the city are working but Paxi is also providing accidental coverage for passengers. "The service can be availed by call, message, hail or our mobile application," he added.

Paxi has a total of 33 vehicles in all three categories while the registration of the vehicles is in the pipeline. "We have 12 pink taxis, 6 paxi taxis and 15 bike taxis," Shah revealed, adding that each vehicle has a driver who they name as the 'Pilot'.

Explaining the reason for introducing a women-exclusive service, Shah said that it was because females face harassment in public busses, rickshaws and other transportation while traveling along a female driver will be much easier and comfortable for them.

Sindh, Punjab govts move to 'ban' Careem, Uber

Paxi CEO and founder Shaikh Mohammad Zahid while talking to The Express Tribune said that they have specific criteria of hiring and registering cars. "Any car can be registered but we have specified the model while the minimum criterion for drivers is a certain level of education," he said, not revealing any of the criteria until their proper launch which is scheduled for March 23.

Zahid also told that the service was focusing on training of females for parking and emergency situations while the working hours for the females will be from 7am till 6pm.

One of the pilots for the 'Pink Taxi' service, Noor Jahan, who learnt driving while serving as a house maid and driving for her female employer, said that the service will be helpful for females who are not comfortable in traveling with male drivers.

14 priceless tweets on Careem, Uber 'ban'

"They are offering us good packages and bonuses but nothing has been finalised yet," said Jahan, who has four brothers and two sisters who are dependent on her financially. Jahan got to know about Paxi from a friend who got to know about them on Facebook. "My friend asked me to go and try my luck as they are specifically hiring female drivers," she said.

The pilots for 'Pink Taxi' are required to wear a uniform which is a pink scarf and black coat.

Another pilot, Farzana Taqi, who lives at Tariq Road shared how she learnt driving at the office she used to work in and that driving experience turned out to be a job opportunity for her.

Uber skids have Lyft steering for passing lane

Meanwhile, Muhammad Zeeshan, a 'Bike Taxi' rider, will be earning Rs15,000 monthly, including an attendance bonus. "I was working as an electrician in North Nazimabad at a small shop but I know how to ride a bike," he said, adding that the bikes are not to be used by female customers while the fuel and maintenance of the bike will be bore by the company.