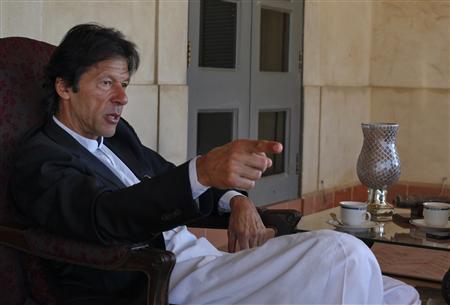 ---
ISLAMABAD: The Pakistan Tehreek-e-Insaf (PTI) has decided to keep the matter of Panamagate alive in parliament till the Supreme Court announces a verdict.

This was decided during a PTI parliamentary committee meeting chaired by the party chief Imran Khan and attended by PTI MNAs and Senators at Khan's residence in Bani Gala on Monday.

The meeting was aimed to devise a strategy for the National Assembly and Senate sessions, which started on Monday (yesterday).

In this connection, the party legislators will take up the issue of money laundering in Pakistan following a recently released report of the US State Department over the issue.

PTI counsel concludes arguments in Panamagate case

The report noted that in Pakistan there is a substantial demand for money laundering and illicit financial services due to the country's black market economy and challenging security environment.

"A country whose finance minister has admitted in writing about his involvement in laundering money on behalf of the country's prime minister cannot overcome this problem," Khan said, while referring to an affidavit submitted by Finance Minister Ishaq Dar where he confessed to have laundered money on behalf of Prime Minister Nawaz Sharif.

The meeting decided to take up the issue of money laundering and a report of the US State Department over the issue in both the Senate and National Assembly. Khan said PTI was already in court over the issue of money laundering by the Sharif family.

'Panamagate case to take Sharifs to prison'

On the sidelines, the participants of the meeting also discussed the issue of growing circular debt and recently approved Federally Administered Tribal Areas (FATA) reforms package.

Later, talking to media outside the Parliament House, PTI Vice Chairman Shah Mehmood Qureshi said when the incumbent regime came to power it paid Rs480 billion to clear the circular debt. "Now it has increased to Rs680 billion, but the government is paying no attention to this problem," Qureshi added. During PTI's parliamentary committee meeting it had been decided to take up the issue of circular debt in parliament and make the government answerable over this matter of great importance, he added.

Published in The Express Tribune, March 7th, 2017.