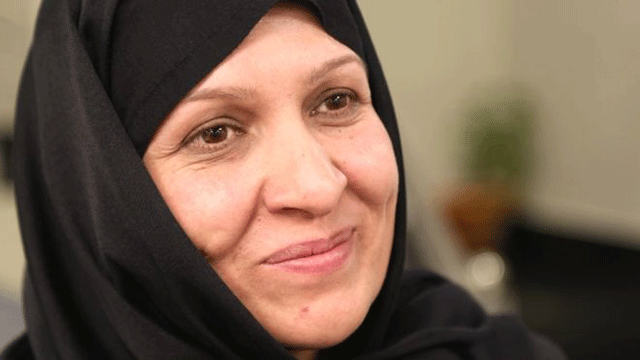 ---
Unhappy with the work conditions, Homa Amiri Kakar left her job as a gynaecologist in a remote part of Afghanistan, only to return back because something that was upsetting her.

"I am deeply unhappy that I left behind patients, especially women in remote villages – they are not in a situation where they can explain their ailments to male doctors - so it would be very difficult without a female doctor," she said.

Afghan women left helpless after govt crackdowns

Dr Kakar, 39, realised that leaving her job in Paktika province would make her pregnant patients perilously helpless in a war-torn country like Afghanistan where religious and cultural customs mean women rarely visit doctors, let alone gynaecologists.

"Many times if there is not a female doctor, symptoms will remain untold by females and could cause a big problem, and even lead to their deaths," the gynaecologist said.

Ex-health minister Soraya Dalil, now Afghanistan's ambassador to Switzerland, said that if a patient's husband, father, or other male relative was unable to find a female doctor or a way to transport her, then she would not receive any medical treatment at all.

"In Afghanistan, the decisions are usually made by men... if there is a female patient it depends on male members of the family...if they want to take the female to the doctor or to take her to another area of the country where there is a woman," Dalil said.

In northern Afghanistan, bereaved women join fight against Islamic State

Many unfortunate women in Afghanistan die in childbirth due to the unavailability of female doctors.

In Paktia province, a six-year-old girl escaped a similar fate, Dr Kakar said. She had been married to a 45-year-old man and sex with him had caused her to develop an infection due to excessive bleeding. There was no female doctor in her area, no one could examine her, she added.

When her condition deteriorated, the girl's father took her to the nearest hospital that had a female doctor on hand. Now the child is living in a shelter because the authorities separated her from her middle-aged husband.

In Afghanistan, official claims that there has been a major push by NGOs and health officials in recent years to train up midwives. But Dr Kakar said there was still insufficient midwifery presence in Paktika, where she works, because hospitals were not hiring them.

Afghan women seek to rebuild palace destroyed by men

She added that unqualified midwives were operating illegally in the community - offering women medicine without a prescription, sometimes with fatal results.

Under the Taliban, girls were almost excluded from academic institutions, but according to the Afghan Education Ministry over 9 million students are enrolled in schools now, 40 per cent of whom are girls.

However, the Brookings Institute revealed that only 21 per cent of girls finish primary education, due to early marriages, a lack of female teachers, and long and unsafe routes to their schools.

"The other element is providing sufficient equipment for their education so the family should realise that if they send their girls to schools there is good equipment and teachers there so it's not a waste of time," said Soraya Dalil.

Under such depressed and disturbing circumstances, Dr Kakar is convinced that, at the moment, Paktika province needs her.

"I strongly feel that it's better for a female doctor to be there, that's why I accepted the request by the minister to go back."



This article originally appeared on BBC.