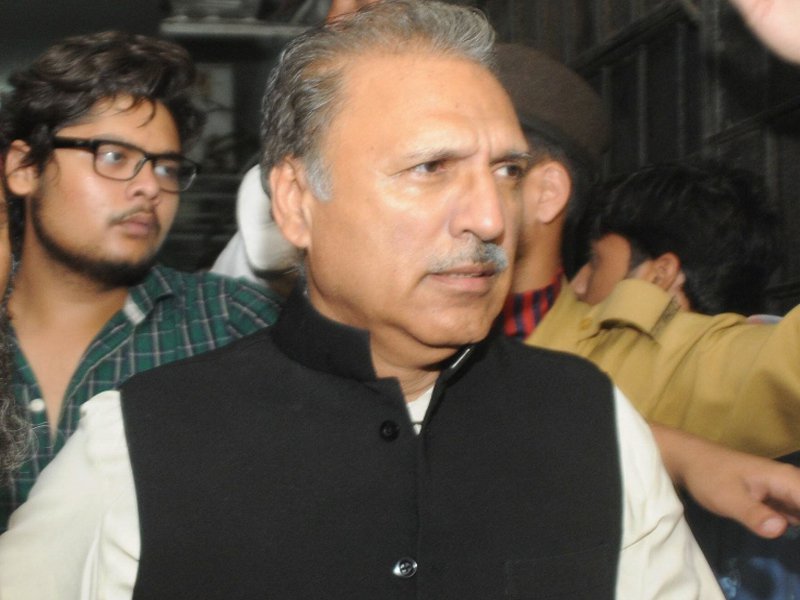 ---
KARACHI: We have criticised the Western world, including the United States, for their treatment of refugees, Muslims and dark-skinned Americans in the past but now, unfortunately, we are also doing the same with Pashtuns and Afghans, said Pakistan Tehreek-e-Insaf (PTI) MNA Arif Alvi.

The provincial PTI president was addressing a press conference at Insaf House on Friday, where he termed action against Pashtuns and Afghans 'ethnic profiling'.  He was joined by PTI Karachi president Firdous Shamim Naqvi, Hyderabad president Khawand Bakhsh and other local leaders.

Alvi said that our country has faced similar ethnic profiling in the past and every ethnic group has been through this. It also resulted in the separation of East Pakistan but it seems that we as a nation have not learned our lesson, he lamented.

PTI founding member joins PML-N

We tried contacting the higher authorities but it seems like they are not serious about the matter, said Alvi, adding that they also contacted the governor of Sindh and told him that he is a representative of the federation, therefore he must take notice of the situation.

The MNA said that the police department is making a lot of money out of this issue by taking Pashtuns to the police station and deliberately identifying them as Afghans but vowed that as a party, the PTI would not let this continue. We will continue to raise our voices for the atrocities against any particular group, he claimed.

Alvi also criticised ruling Pakistan Peoples Party (PPP) and said that they have been pressurising PTI members to join them.

Hitting back: India carrying out ethnic cleansing of Kashmiris: FO

He mentioned that Bakhsh, who contested the election against Sharjeel Memon, is being pressurised these days and, after his refusal to join the PPP, a case has been registered against him.

Alvi also announced that after two weeks, party chairperson Imran Khan will be visiting Karachi to look over party affairs and future strategy in Sindh.
COMMENTS
Comments are moderated and generally will be posted if they are on-topic and not abusive.
For more information, please see our Comments FAQ