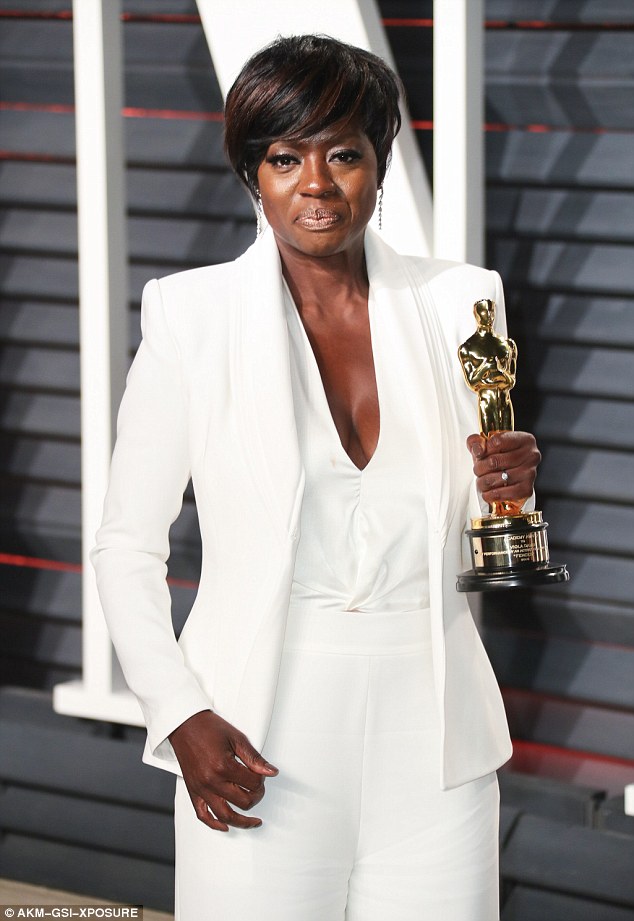 ---
Viola Davis may have joined the ranks of Hollywood A-listers but it wasn't until last year that the How to Get Away with Murder star finally began feeling confident in her own skin.

"My confidence took a lot of time. I really took a lot of time to come into myself," Daily Mail quoted Viola – who won an Oscar for Best Supporting Actress last Sunday – as saying.  "At first, I just wanted to try really hard to make people see that I was pretty, that I wasn't just the drug addict from Antoine Fisher (2002) so it was about proving something to someone. It wasn't until the last year that I was like, 'Okay, I'm done with that.' I just want to look like me. With every year that passes, you have to slay another dragon."

Holy Quran quoted at Oscars during 'The White Helmets' acceptance speech

The Fences actor has come a long way since her impoverished upbringing in Rhode Island, where she grew up in apartments that were "condemned and rat-infested. Viola also admitted that she barely had any friends whilst growing up. "I was one of those people that everyone knew but I didn't have a lot of friends. I didn't date or do any of that stuff. I was overweight and very, very shy," she recalled. "I was definitely not a snazzy dresser and definitely didn't wear makeup. I would jump in trash bins with maggots looking for food, and steal from the corner store because I was hungry."

Fortunately, the South Carolina-born Viola earned herself a full scholarship to Rhode Island College, thanks to a federal program called TRIO Upward Bound. Thereafter, she went on to study at the prestigious Julliard School. "It took many years of getting knocked down and getting back up to finally say, 'Okay, I think I'm pretty tough. I've got this'," added the Broadway veteran. "I was always looking for a way to express what was in me, my thoughts, and I found it through theatre so that was where I thrived. Otherwise, I probably would have imploded."

Mahershala Ali's Oscar controversy

Viola's confidence was also helped, in part, by her glam squad, which consists of stylist Elizabeth Stewart, hairdresser Jamika Wilson and make-up artist Autumn Moultrie. The Suicide Squad star is also the adoptive mother of a six-year-old daughter Genesis with her husband of 13 years, Batman v Superman actor Julius Tennon. "She is the light of our lives," she gushed. "I never had a house but Genesis has a house and we hold her accountable for everything." Viola and the 63-year-old have also collaborated on six films, most recently the courtroom drama Custody. Not to mention, television network ABC renewed How to Get Away with Murder for a fourth season, so fans can expect more from her role as Professor Annalise Keating.


Have something to add to the story? Share it in the comments below. 
COMMENTS
Comments are moderated and generally will be posted if they are on-topic and not abusive.
For more information, please see our Comments FAQ