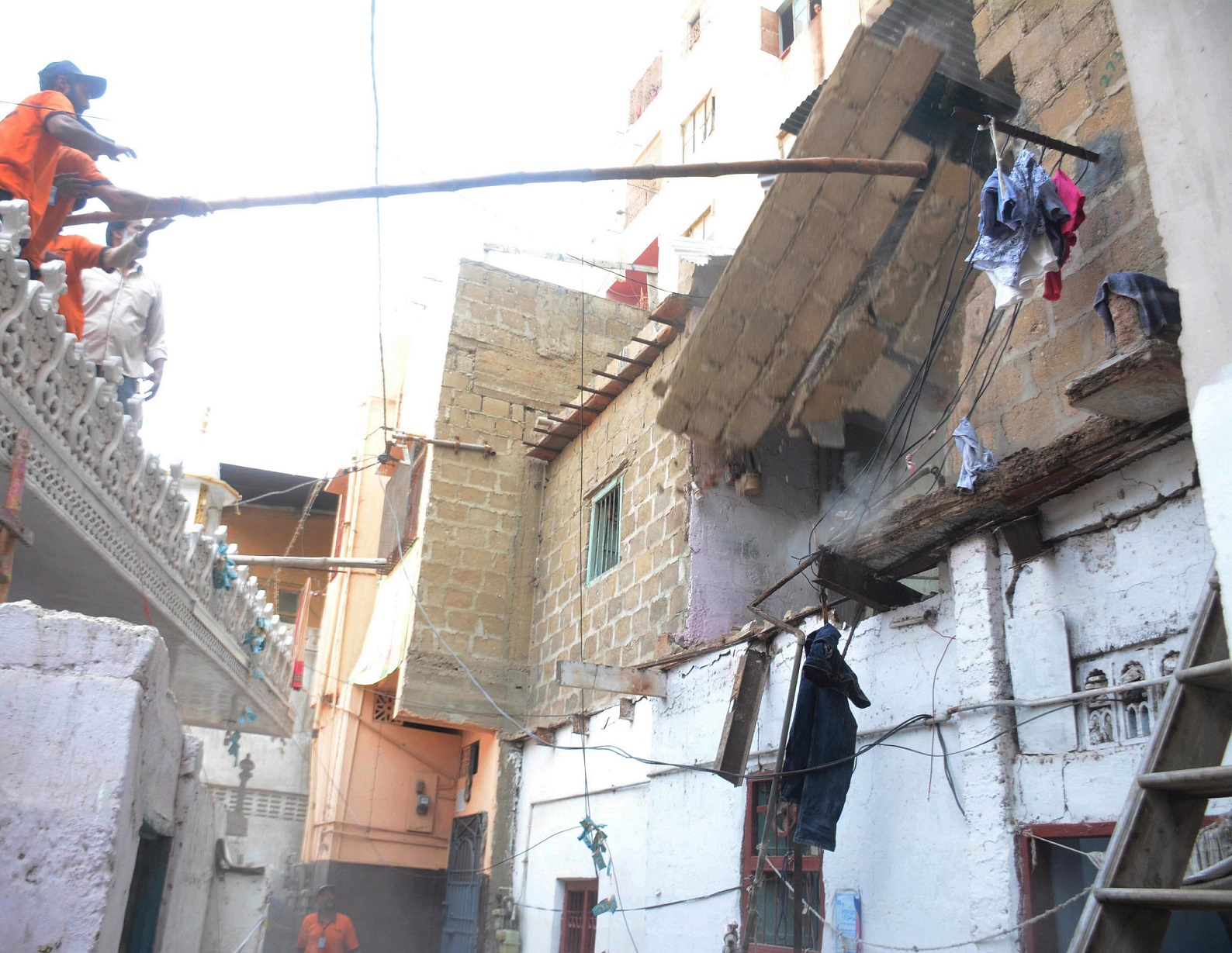 ---
KARACHI: A child died and seven others were injured when the roof of a house fell in Ranchore Line on Nishtar Road.

According to chief fire officer Tehseen Siddiqui, the roof of the ground-plus-one building fell around 12pm, which resulted in the death of two-year-old Afnan, son of Qadir, while Haider, Zulaikha, Shehzad, Shumaila, Shahbaz and Ambreen were injured.

Girl killed, three injured in Karachi roof collapse

Siddiqui told The Express Tribune that building has a crumbly structure and it is dangerous to live in such a building.

Therefore, we immediately rescued everyone present in the house, he said, adding that some parts of the building were also demolished by the fire department as it was about to fall.

Later, Karachi Mayor Wasim Akhtar also visited the site of the incident and Civil hospital, where the injured are being treated.

Akhtar told the media that he had ordered an inquiry and has asked rescue authorities to see if it needs further demolition.
COMMENTS
Comments are moderated and generally will be posted if they are on-topic and not abusive.
For more information, please see our Comments FAQ