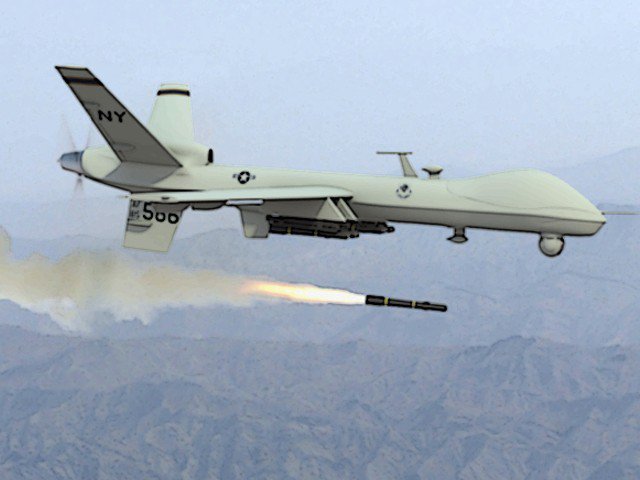 ---
ADEN: Two US drone strikes killed at least four suspected al Qaeda members in southern Yemen on Thursday, security officials said, barely a month after a controversial US commando raid against the terrorists.

The first strike targeted the home of a known al Qaeda member in the Yashbum Valley in Shabwa province, a provincial security official told AFP.

Four suspected militants who had been standing outside the house were killed, he said. A second strike targeted an al Qaeda position east of the militant-held Abyan province town of Shaqra, a security source said.

He had no immediate word on any casualties. The militants overran Shaqra early last month just days after the January 29 US raid on one of their compounds in Baida province further north that cost the life of a Navy Seal.

Yemen minister claims rebels abducted Norwegian Refugee Council staff, NRC denies

As many as 16 civilians -- eight women and eight children -- were also killed, a Yemeni provincial official said, drawing condemnation of the raid from human rights groups.

Launched just six days into Donald Trump's presidency, it was his first major counterterrorism operation and was widely criticised even by some fellow Republicans.

Successive US administrations have carried out a drone war against al Qaeda in Yemen since soon after the September 11, 2001 attacks.

But the terrorist group has exploited a power vacuum created by two years of war between Yemen's Saudi-backed government and rebels who control the capital to consolidate its presence, particularly in the south and east.

Washington gives only occasional reports on its drone strikes but it is the only country known to operate the unmanned aircraft in Yemen.


COMMENTS
Comments are moderated and generally will be posted if they are on-topic and not abusive.
For more information, please see our Comments FAQ