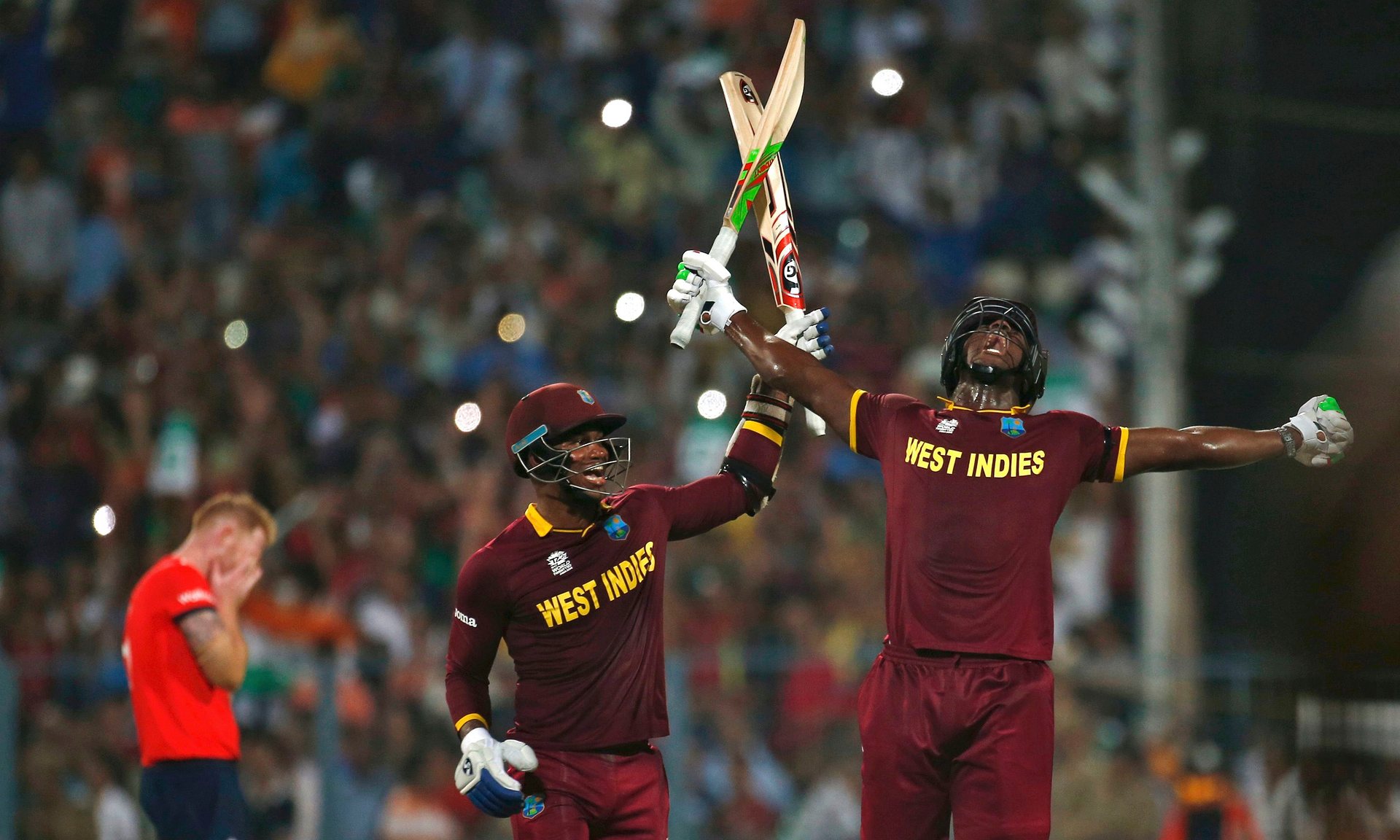 ---
NORTH SOUND: Carlos Brathwaite and Ben Stokes face off on Friday for the first time since the giant West Indian clubbed four successive sixes off the fiery Englishman to help win last year's World T20.

The pair play against each other in the first of three ODIs as both the West Indies and England prepare for the Champions Trophy in June with a brief series in Antigua and Barbados.

Brathwaite's demolition job in the final in Kolkata last April left Stokes humiliated and bereft.

But while the Englishman has gone on to be named vice-captain of his team and become the expensive foreign signing in the Indian Premier League (IPL), Brathwaite has been struggling with form.

England call up Hales after rapid recovery

The 28-year-old from Barbados, who stands six feet and six inches tall, has in 39 innings since the World T20 final he has scored just 423 runs at an average of 12, with a solitary half-century.

"Unfortunately, it went downhill quickly. Because of what happened that night, people expected things and I guess, for a brief period, I expected them as well. It became a negative," Brathwaite told reporters in the build-up to the first ODI at the Sir Vivian Richards Stadium.

"Obviously, four sixes shot me to prominence, but people forget that my Test average is 45 and I have three Test 50s in three matches.

"I'm in a better space now than when I was at the end of last year. I'm just looking forward to ripping the page out and starting afresh. I just want to get back the love I had for the game as a young boy, running around in the backyard. That's my main goal. There are big things to come from Carlos Brathwaite," he added.

West Indies drop Samuels for England ODIs

Meanwhile, Stokes insisted their previous encounter had been expunged from his memory.

"You try and put good performances behind you as much as you put bad ones behind you," Stokes told a press conference on Wednesday.

"Success is great and you don't want to start thinking too far ahead when you do well because it comes under the same bracket when things don't go your way as well," he added.

Last month the 25-year-old Stokes set a new IPL record for a foreigner by joining the Rising Pune Supergiants for $2.16 million.

Friday's ODI is followed by a second in Antigua on Sunday and then a third in Barbados on Thursday, March 9.