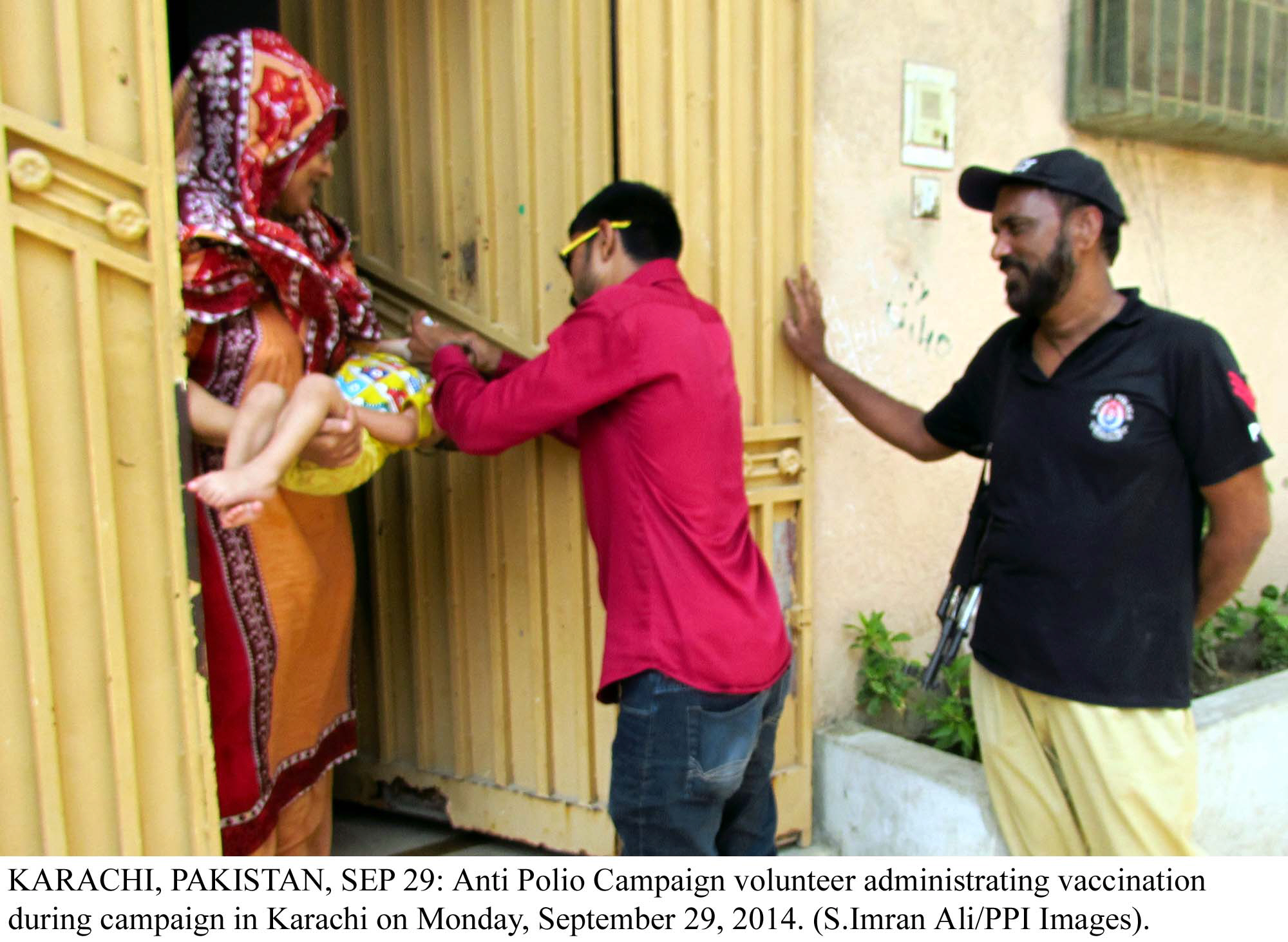 ---
KARACHI: Balochistan and Sindh have the lowest routine immunisation (RI) rate for children in Pakistan and in Sindh Larkana has the lowest coverage rate.

"There is a dire need to accelerate and improve RI coverage through advocacy," said Dow University of Health Sciences associate professor and Pakistan Paediatric Association (PPA) general secretary Dr Khaild Shafi.

He was delivering a presentation on 'Reaching Every Child: Coverage in Sindh' at a workshop titled 'Advocacy with Media on Vaccine Uptake' on Wednesday. The event was organised at Avari Towers by the International Vaccine Access Centre (IVAC) of Johns Hopkins Bloomberg School of Public Health.

Anti-polio drive: Countering misconceptions key to success, says experts

The aim of the workshop was to enlighten journalists with the latest information on challenges related to low immunisation coverage in the country, with a special focus on Sindh. "Every child is born to live; not to die. Our aim is for every child to live a healthy life," said Dr Shafi.

Sharing the Pakistan Demographic and Health Survey (PDHS) 2012-13, he said out of 10,000 children, around 104 die before reaching the age of five in Sindh.

He added 46.1% of children are underweight in Larkana and only 21% children are fortunate enough to be fed breast milk. "Most children die because they are not immunised and deprived of breast milk," he said.

Sindh's Expanded Programme on Immunisation (EPI) project director Dr Agha Ashfaq, giving an overview of the programme, said coverage of routine immunisation has increased to 45% now, while the PDHS 2012-13 quoted the rate at 35%.

Expired vaccines? Child dies, eight others fall ill after vaccination

Dr Ashfaq said routine immunisation coverage was quite low in Karachi as well, therefore authorities devised a programme for urban slums in Karachi and Hyderabad.

These include areas in Karachi such as Bin Qasim, Malir, Landhi, Baldia Town and others. Talking about the RI programme, he said the government has given EPI Rs6.2 billion for five years.

Pakistan is strengthening routine immunisation with the support of the Global Alliance for Vaccination and Immunisation (Gavi). "Pakistan is the largest recipient of Gavi but our uptake is very low," said Huma Khawar, communications consultant at Gavi. She added that advocacy is the need of the hour.

Dr Asad Ali, who is an associate professor of paediatric infectious diseases, discussed 'Childhood Immunisation: Challenges and Opportunities'.

"When you immunise your babies, you are protecting them from illnesses and serious conditions such as meningitis, pneumonia, paralysis, deafness, seizures, brain damage or even death."

Review meeting: Vaccination target for 2016 almost met

Myths about vaccines

Dr Ali said that one of the common myths about vaccines is that they are considered ineffective and weaken the immune system. Similarly, another myth is that vaccines cause illnesses and disorders, such as autism, sudden infant death syndrome, immune dysfunction, diabetes, neurological disorders, allergic rhinitis, eczema and asthma.

He said increased RI coverage can be extremely beneficial for the whole country. Dr Ali added that vaccines are the greatest invention and protect people from infectious diseases.

He pointed out if 100 children die in the world in a day, 99 are residents of the developing world. "We have to save our children," he stressed.

Promoting Better Health Services: UN representative compliments SIUT 

Keeping the increased deaths from diarrhoea in view, Dr Ashfaq said rotavirus will be included in the RI in Sindh from next month.
COMMENTS (2)
Comments are moderated and generally will be posted if they are on-topic and not abusive.
For more information, please see our Comments FAQ