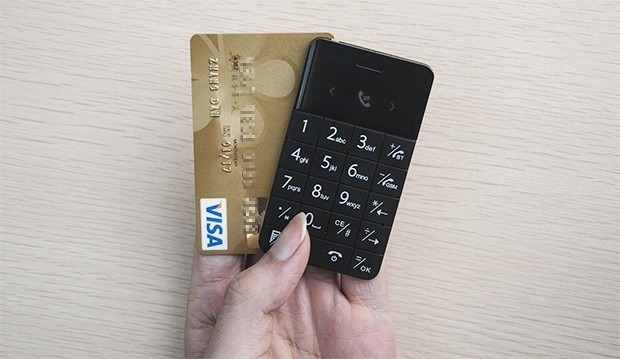 ---
Dumbphones are making a comeback and the most prominent example of this would be Nokia's new 3310 which was relaunched at the Mobile World Congress (MWC) recently.

Another dumbphone to make it to this year's MWC event is Talkase T3, a credit-card-sized mobile phone that also double as a smartphone cover.

Dumbphones survive rise of the smartphone

First launched on Kickstarter in 2014, the sleek and slim GSM mobile phone is the same size as a typical credit card and targeted towards those who are tired of burden of the large smartphone and accessories that come with them.




What's more interesting is that not only can Talkase can be used as a standalone phone but it can also connect with your current smartphone via Bluetooth and be stored conveniently in a specially designed iPhone case.

Iconic Nokia 3310 is back

However, the phone lacks basic features you'd expect in every phone nowadays including a camera, internet connectivity and basic app support.




With 100 hours of standby time and 2.5 hours of talk time, it could also function as a backup phone when your smartphone runs out of battery. Interestingly, it is also cheap, costing only $33.

Talkase is then an ideal mobile accessory for those who like spending time outdoors and want to avoid 'headaches' that at times come with the modern technology.
COMMENTS (1)
Comments are moderated and generally will be posted if they are on-topic and not abusive.
For more information, please see our Comments FAQ