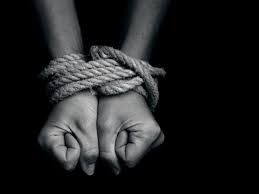 ---
LISBON: A former CIA officer convicted for involvement in the kidnapping of an Egyptian cleric in Italy won a last-minute reprieve from deportation from Portugal on Wednesday and will be released, her lawyer said.

Sabrina de Sousa, a dual US-Portuguese citizen detained by Portuguese police last week, was already at Lisbon airport to be flown to Italy when the news came through.

"She was in the airport this morning to be handed over to Italy, but is no longer there. She is not free yet, but will be released today," de Sousa's lawyer, Manuel Magalhaes e Silva, told Reuters.

US citizen briefly arrested for carrying weapon at Islamabad airport

"The Milan prosecutor revoked the detention order. The Italian Interpol agents who are here to extradite her have been informed and the extradition is no longer happening."

De Sousa is one of 26 people convicted in absentia over the abduction of Hassan Mustafa Osama Nasr from a Milan street in 2003.

She was taken to Egypt for questioning under the US "extraordinary rendition" programme, part of then-President George W Bush's "war on terror".

Blacklisted US 'spy' arrested in Islamabad

De Sousa has always maintained her innocence.

Italian President Sergio Mattarella on Tuesday gave de Sousa a partial pardon, reducing her sentence to three years from four meaning that she could apply for alternative sanctions to prison.

The lawyer said she is likely to be allowed to serve three years of community service which, under European Union rules, she can do in Portugal.
COMMENTS
Comments are moderated and generally will be posted if they are on-topic and not abusive.
For more information, please see our Comments FAQ