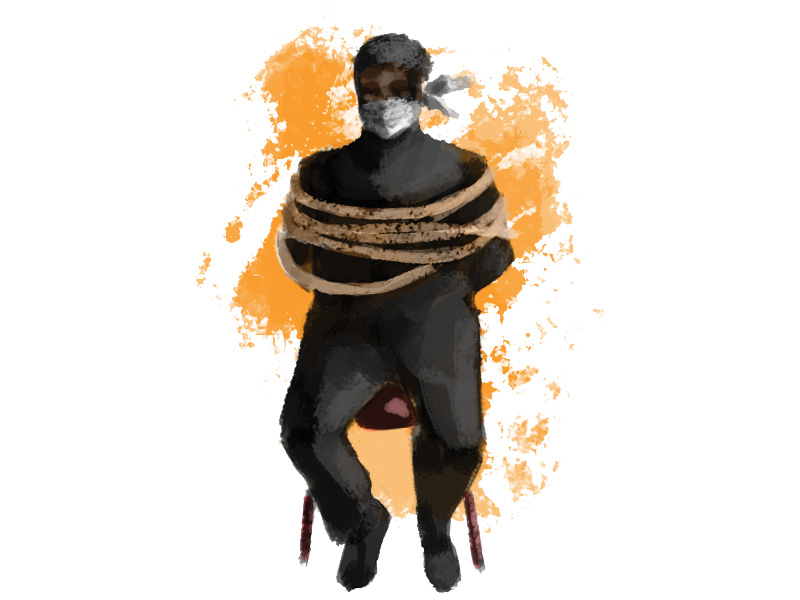 ---
SUKKUR: Shikarpur police succeeded in recovering Monday night three kidnapped people from the katcha area of the Bachal Bhayo police station after an encounter.
The three men were kidnapped Sunday night from Muhammad Saleh Dhamio village within the limits of the katcha police station of Bachal Bhayo near Lakhi Ghulam Shah, District Shikarpur.

Three people 'kidnapped' in Shikarpur
Shikarpur SSP Zeeshan Siddiqui confirmed the recovery of the victims, saying that they were recovered after an encounter with the kidnappers. However, no arrest was made as the kidnappers managed to escape the scene, said Siddiqui.
A journalist in Shikarpur claimed that the safe recovery of the kidnapped men was made possible due to the intervention of an influential figure of the district.

Police recover kidnapped man lured by 'woman'

Three days ago
A group of armed men raided Muhammad Saleh Dhamio village and broke into the house of Anwar Ali Dhamio, kidnapping Anwar, his son Ehsan Ali Dhamio and nephew Abdul Wahab Dhamio at gunpoint.

The villagers chased the kidnappers but were unable to catch them. Later, the police was informed about the incident.