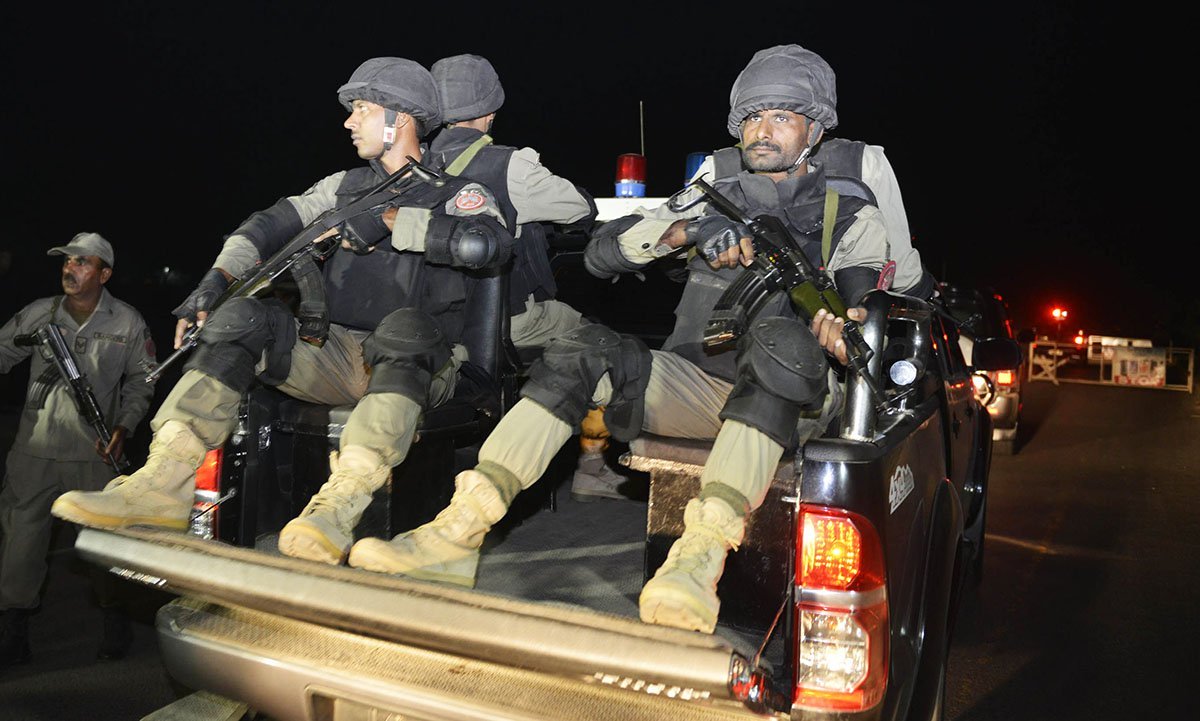 ---
Days after Rangers were given policing powers in Punjab, the military's media wing, the Inter-Services Public Relations (ISPR), urged citizens on Sunday to assist the paramilitary force in rooting out terrorism from the province.

The decision to grant policing powers to Rangers for 60 days in the province was taken after a wave of terrorist attacks throughout the country which included a deadly suicide bombing in Lahore.

"Report suspicious activity/ information related to terrorism in Punjab direct to Punjab Rangers on following: call 04299220030/99221230, SMS 03408880047, WhatsApp 03408880100, email: help@pakistanrangerspunjab.com, Postal address: Headquarters Pakistan Rangers Punjab. 33 Ghazi Road Lahore," a statement said.

Four killed, over 600 arrested in Punjab Rangers raids

The announcement came less than a week after Pakistan Army launched Operation Radd-ul-Fasaad to "indiscriminately eliminate residual threat of terrorism" across the country.

Pakistan has been hit by a series of suicide bomb attacks in recent days, claiming more than 100 lives. The country has been battling insurgency since shortly after it decided to ally with the US following its invasion of Afghanistan in 2001. Violence has declined in recent years following a series of military offensives in the northwest border areas as well as concerted efforts to block the militants' sources of funding. But the remnants of militant groups are still able to carry out periodic bloody attacks.