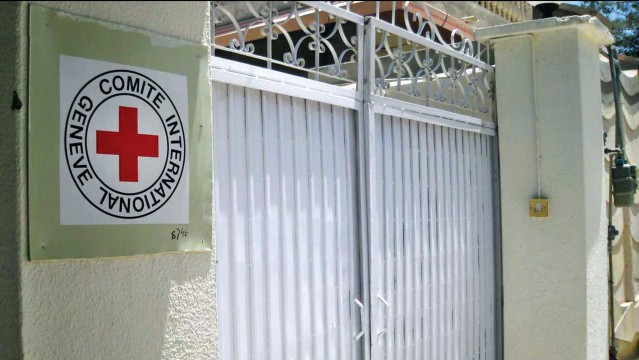 ---
QUETTA: The International Committee of the Red Cross (ICRC) has restricted the movement of staff and cut back its activities in Balochistan after receiving threats.

"We have curtailed the activities of our two offices (in the provincial capital Quetta) after threats were received," ICRC official Adrian Zimmermann told a news conference in Quetta. "We are not in a position to comment on the significance of threat," he said, adding that law enforcement agencies were investigating the matter.

"Foreign staff have not been relocated, but asked to restrict travel and local staff have been asked the same," he added. Zimmermann said ICRC operations in Balochistan would continue on the ground with their partners, the local Red Crescent. Sources said an unknown person, calling himself a member of an outlawed outfit, called the ICRC office in Quetta a couple of days back and objected to the organisation's "discriminatory attitude" with the Baloch people. The caller threatened to attack ICRC offices with grenades and rockets.

Police said the caller's location could not be determined because he used a satellite telephone. Meanwhile, provincial Chief Minister Nawab Aslam Raisani said foreign elements could have been involved in the incident. "Secret hands are involved in threatening NGOs aiming to create panic in the province," he said. The home ministry and all commissioners have been directed to provide foolproof security to international aid agencies and foreigners in the province, he told journalists.

John Solecki, who headed the UN High Commissioner for Refugees (UNHCR) office in Quetta, was kidnapped at gunpoint in Quetta in February 2009 by a local militant group. He was released after two months. Solecki's driver was killed during the abduction. Meanwhile in continuing violence two people were gunned down in Mastung district, police said on Friday. Police said the pair was shot dead by gunmen near the office of the deputy commissioner.

They were identified as Takkari Samad Lehri and Babu Hassan, a government employee. They were on their way to their workplaces when gunmen targeted them. Both of them are locals and the motive behind their killings could not be ascertained. Police said they were investigating the matter. According to an official tally, sectarian and ethnic targeted killings in Balochistan have claimed at least 87 lives and injured 303 people so far this year.

In another incident, a man was killed and his son received bullet injuries gunmen opened fire on them in the Goth Bharkhan area of Jaffarabad district on Friday. The victims were identified as Faiz Bugti and his four-yearold son Muhammad Nawaz. Police have registered a case and started investigation.

Published in the Express Tribune, May 15th, 2010.