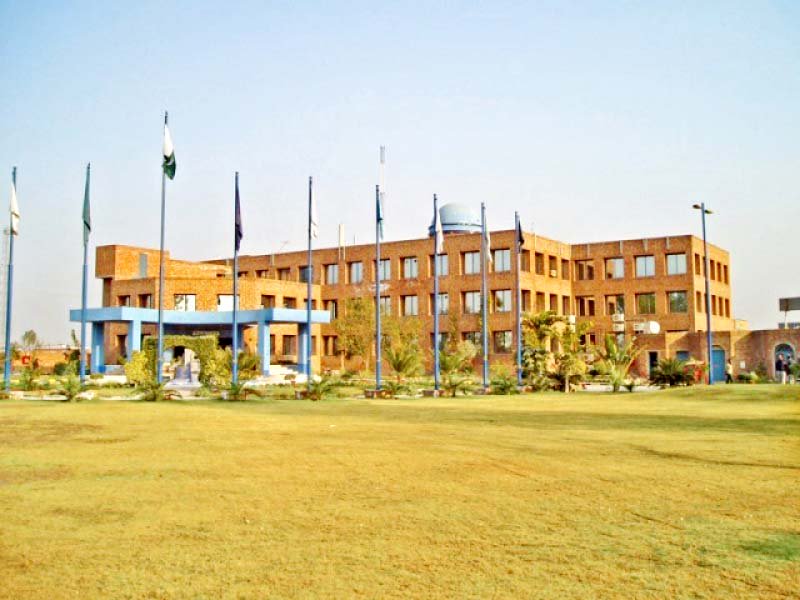 ---
FAISALABAD: The Faisalabad Dry Port, once a symbol of growing economic activity in the country, has almost been deserted with a dip in exports, high provincial taxes, red tape and unresolved logistical issues, forcing traders to look at Karachi for cargo movement and handling.

In 2006-07, when economic activity was robust in the country, the Faisalabad Dry Port was handling around 3,200 export containers every month. However, the figure has now slumped to just 200 to 250 containers a month, according to official data available with The Express Tribune.

The story of import containers was no different. Their numbers stood in the range of only 150 to 200 containers a month compared with 3,000 containers in 2006-07.

Dry port authorities, traders and manufacturers put the blame on the Punjab government, Federal Board of Revenue and Pakistan Railways for the terrible decline in port's business.

The provincial government has come in for criticism for imposing multiple taxes including shipment tax and road tax in addition to federal taxes and duties.

Now exporters prefer to send their cargoes to ports in Karachi via road network instead of using services of the Faisalabad Dry Port and Pakistan Railways, say officials.

Textile exporters argue they do not have any option but to use highways because of high taxes and unavailability of cargo on time. Goods containers often remain stuck at the dry port in the absence of cargo services, they say.

Though shipments via road network cost more than cargo trains, the exporters find it a convenient mode of delivering goods to international buyers on time.

Rail services missing

Faisalabad Dry Port Authority Chairman Sheikh Mukhtar acknowledged that most of the time when the dry port needed cargo trains for the shipment of consignments, the rail services were not available.

Exporters would not go to Karachi, if the Faisalabad Dry Port was able to meet their requirements at their doorsteps, he remarked.

In 2014, the dry port signed a memorandum of understanding (MoU) with DP World - a multinational cargo services company with network spread over more than 65 countries - to give a push to activities at the port.

However, no improvement could be brought as cargo charges of DP World stood higher compared to cargo trains.

"DP World's terms and conditions were very strict and it was expensive by Rs2,000 per container when compared with cargo trains of Pakistan Railways," Mukhtar said.

Dry port authorities are now negotiating with three more major cargo services companies, besides DP World, for inking an MoU in an attempt to facilitate the exporters of Faisalabad. These companies are Karachi International Container Terminal (KICT), Qasim International Container Terminal (QICT) and DICT.

Of Pakistan's annual textile exports of $13 billion, the share of Faisalabad is $4 billion. "Yet the city is suffering," Mukhtar said.

He wondered why the government was ignoring the dry port, saying the government should take immediate action against Pakistan Railways and abolish high taxes.

Responding to a question, he pointed out that they held protests many a time against 0.9% shipment tax, but to no avail. Punjab Finance Minster Dr Ayesha Ghaus Pasha and the Punjab Revenue Authority chairman had promised to resolve the issues faced by the dry port, but no steps had been taken yet, he said.

The government provides temporary passes for export containers destined for Afghanistan whereas the rest are burdened with taxes.

Textile exports are decreasing continuously as this year shipments are less than the previous year. "Exporters are generating foreign exchange for the country, but their vital issues remain unresolved," Mukhtar said.

Published in The Express Tribune, February 26th, 2017.

Like Business on Facebook, follow @TribuneBiz on Twitter to stay informed and join in the conversation.