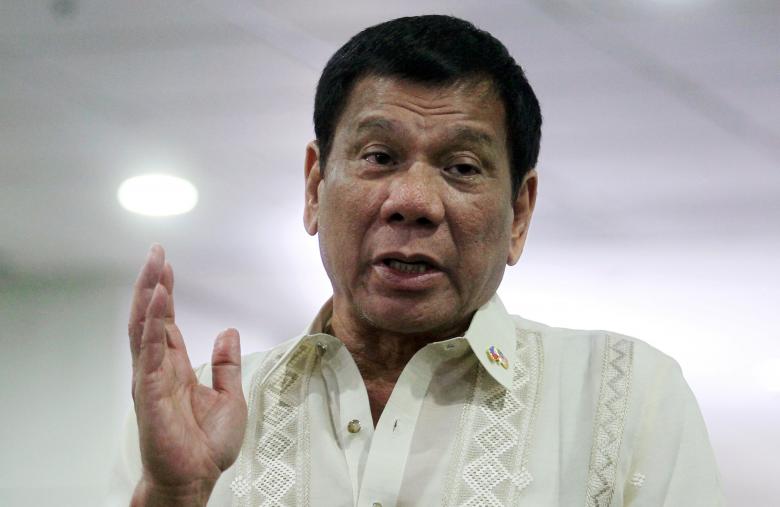 ---
MANILA, PHILIPPINES: More than 1,000 people took to the streets of Manila on Saturday to protest Philippine President Rodrigo Duterte's brutal war on drugs, following the arrest of his most high-profile critic.

The protestors massed outside the national police headquarters where Senator Leila de Lima was detained on Friday, in a demonstration against the alleged death-squad murders of thousands of drug suspects.

Demonstrators warned the Duterte crackdown could lead to a repeat of the military-backed dictatorship of Ferdinand Marcos, which was toppled in a bloodless 'People Power' revolution 31-years-ago to the day.

Top Philippine drug war critic arrested, but defiant

"We are taking the matter seriously and we are warning our people about the threat of rising fascism," Bonifacio Ilagan, who led one of the protests outside the police headquarters said.

Ilagan, a playwright who suffered horrific torture over two years in a police prison under Marcos' martial rule in the 1970s, cited the 'culture of impunity' engendered by Duterte's anti-drug crackdown.

Since Duterte came to power in July last year, more than 6,500 drug suspects have been killed by police and unknown assassins, according to official tallies.

The 71-year-old firebrand has not ruled out using martial law to prevent what he describes as the country's slide to narco-state status.

Duterte, who ranks Marcos as one of the country's best-ever presidents, last year allowed the Marcos family to bury the former leader's remains at Manila's Cemetery for Heroes, leading to large street protests.

In a separate demonstration Saturday, around 150 anti-Marcos protesters chanting 'Exhume him' marched to the cemetery where his body is buried, but riot police stopped them near the gate, according to reports.

Philippines' Duterte vows to kill more in drug war, use military

Earlier in the day, police hosed down a group of at least 100 people protesting the drug killings, though no one was seriously injured, local news reports and television footage showed.

Street protests were expected to continue later with thousands of supporters of Senator De Lima set to join another rally.

De Lima was arrested Friday on charges of drug trafficking that she described as meant to silence her.

The former human rights commissioner said the arrest was an act of revenge for her decade-long efforts to expose Duterte as the leader of death squads during his time as mayor of the southern city of Davao.

An overnight vigil to demonstrate public backing for Duterte's drug crackdown was also scheduled in Manila later Saturday, with organisers calling on a 'million' supporters to turn up.