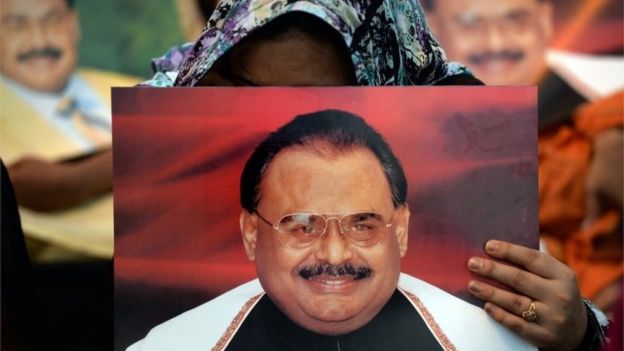 ---
ISLAMABAD: Reacting to a request of the Federal Investigation Agency (FIA), International Criminal Police Organisation – commonly known as Interpol – has apparently declined to issue a red notice for the Muttahida Qaumi Movement (MQM) founder Altaf Hussain.

The international police agency has sought clarification from FIA on some points over issuance of red notice as it deems that the case registered against the MQM founder in Karachi and allegations levelled against him are of political nature.

Islamabad to approach Interpol for Altaf's arrest

The red warrant is an international notice sent to Interpol which seeks arrest and extradition of an individual wanted by the law for some serious offence.

The Ministry of Interior on February 7 approved issuance of a red warrant for Altaf on the request of Sindh's Home Department which sought the MQM founder's red warrant to present him before a court. Later on, the FIA approached Interpol, headquartered in Lyon, France.

According to sources in interior ministry, in response to FIA's plea, Interpol sought a few clarifications about sedition charges against Altaf Hussain. Interpol contended that it did not intervene in religious and political matters of a state, sources said.

According to sources in the interior ministry, FIA will respond to Interpol over the matter till March 13. Seeking red notice, FIA had submitted a few documents to Interpol to establish that issuance of red warrant for the arrest of Altaf Hussain was obligatory.

The document included a copy of a court order declaring the MQM founder an 'absconder'. It also included a copy of FIR registered against Altaf for delivering a hate-speech in Karachi on Aug 22, 2016. It also included documents regarding subsequent probe into the matter.

FIA given green signal to approach Interpol for Altaf Hussain's arrest

In the speech to participants of a hunger strike outside Karachi Press Club, the self-exiled MQM founder – who is a British national living in London since 1992 – had shouted anti-Pakistan slogans and incited party workers to take to the streets, ransack media houses and damage property.

Interpol was supposed to issue the red warrant which it would hand over to authorities in United Kingdom for further process. However, the ministry's move to seek extradition of Altaf through Interpol has apparently faced a setback at an initial stage. The MQM founder has recently been absolved of money laundering charges after an investigation by the Scotland Yard.

Published in The Express Tribune, February 25th, 2017.