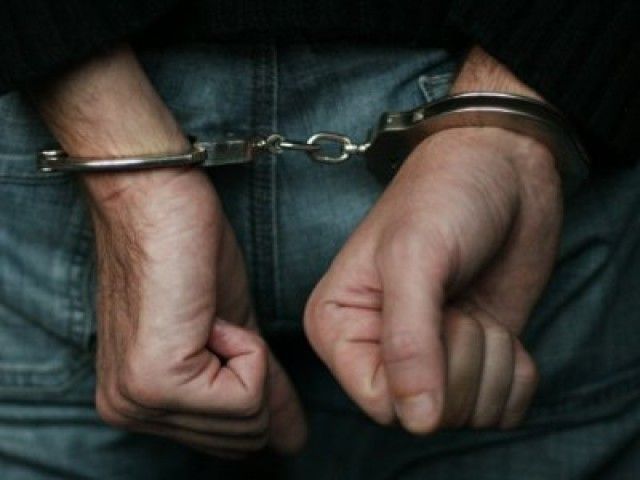 ---
ISLAMABAD: The National Accountability Bureau on Friday said they had arrested a deputy drugs controller in the Punjab Health Department for illegally allowing drug manufacturers to raise prices of medicines causing a loss of approximately Rs441.8 million to the exchequer.

He was presented before an accountability court in Islamabad which granted the accountability body custody of the suspect for six days in physical remand.

According to a statement, the NAB Rawalpindi branch arrested Punjab Health Department Deputy Drugs Controller Ayaz Ali Khan.

Currently deputed as the chief operating officer at the Pakistan Drugs Testing and Research Centre, the accountability body said that he had been found involved in a number of corrupt practices.

Attending the fifth Drug Pricing Committee meeting, Ayaz had allegedly connived with other members of the committee and the beneficiaries to allow price increase for certain drugs in violation of the Drug Act and the rules and regulations, without asking for the relevant import invoices of the raw material, finished drugs and costing data on prescribed performa.

In some cases, he allegedly connived with other members of the meeting and allowed illegal price increase on incomplete, incorrect costing data and or inflated import invoices of raw material and finished drugs. Moreover, the anti-corruption body claimed that data submitted by the pharmaceutical companies was not even verified while granting price increase.

"He [Ayaz] in connivance with other members and beneficiaries did not even analyse, evaluate data submitted by the pharmaceutical companies in the light rules and regulations while granting price increase," the statement from NAB read.

"The accused, in connivance with other accused persons, by misusing his authority extended undue and illegal financial benefits to the pharmaceuticals companies who submitted incomplete, incorrect and inflated costing data, in the shape of illegal and unjustified increase of their drugs prices," it further said.

Ayaz was produced before a judge of the accountability court in Islamabad. The court granted NAB custody of the suspect for six days in physical remand for investigation.

According to the report by NAB investigation officer Saleem Khan, NAB had already arrested 12 suspects in the case including Drug Regulatory Authority Pakistan (DRAP ex-member pricing Dr Muhammad Ali (the then secretary and member of the Drugs Pricing Committee), Ahsan Feroze, Arif Aziz Akhai, Amir Saddique, Saifur Rehman and Khalilur Rehman, Rizwan Umer and Muqtadir MA Javaid and others.

These 12 suspects, however, had been released by the accountability court after they paid around Rs705.466 million in liabilities.

Published in The Express Tribune, February 25th, 2017.
COMMENTS (1)
Comments are moderated and generally will be posted if they are on-topic and not abusive.
For more information, please see our Comments FAQ