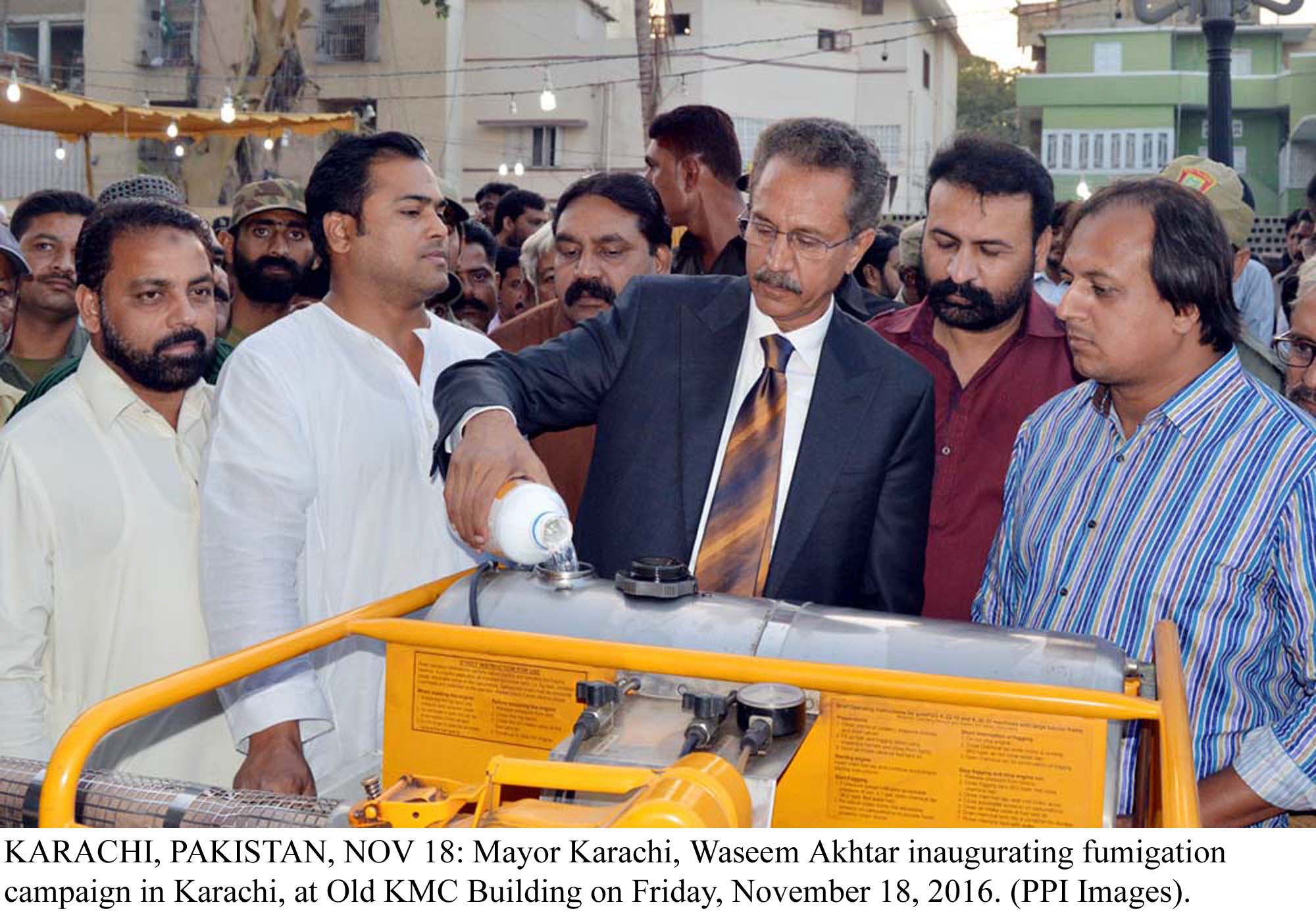 ---
KARACHI: An anti-terrorism court (ATC) allowed on Friday an application of Karachi Mayor Wasim Akhtar, seeking permission to go to Iran on an official visit.

Akhtar, who is facing trial in a case relating to treatment of alleged terrorists, filed an application through his lawyer, requesting the court to grant him permission for an official visit to Iran scheduled next month.

The ATC-II judge allowed the application. However, the judge directed the applicant to furnish a surety bond of Rs2 million.

Karachi mayor walks out of jail after bail granted in all cases

Former petroleum minister Dr Asim Hussain has been booked for allegedly treating and harbouring suspected terrorists, militants and gangsters at his hospital while the city mayor along with Pak Sarzameen Party president Anis Kaimkhani, Muttahida Quami Movement (MQM) - Pakistan lawmaker Rauf Siddiqui, Pakistan Peoples Party's Abdul Qadir Patel, Usman Moazzam of Pasban-e-Pakistan and Saleem Shahzad of MQM have been named as co-accused for allegedly asking Dr Asim for treatment of alleged militants.

In November last year, the Sindh High Court had granted bail to all the accused except Saleem Shahzad. Those granted bail were also directed to deposit their passports in the trial court and not to leave the country without permission of the trial court.

Saleem Shahzad's bail

Meanwhile, the same court reserved order on the bail application of Saleem Shahzad to be announced on March 11.

Saleem Shahzad remanded to prison

The MQM leader was arrested shortly after he landed at the Karachi airport from Dubai on February 6 and sent to prison the following day.
COMMENTS
Comments are moderated and generally will be posted if they are on-topic and not abusive.
For more information, please see our Comments FAQ