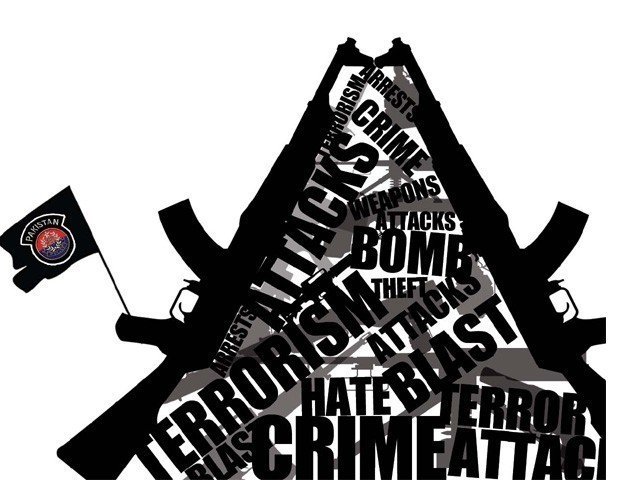 ---
FAISALABAD: Education works as an engine to weed out terrorism from the country. We need to develop the entrepreneurial skills among the youth so that they become the job providers rather than seekers.

These views were expressed by experts during a seminar titled 'Youth-let Change Making'on Wednesday. The event was arranged by the department of sociology, University of Agriculture Faisalabad.

The speakers said, "Reduction in unemployment would help eradicate the wave of terrorism in the country."

"At the moment, we are living in an increasingly risk-averse oriented culture in which majority of the youth behaviour is constrained.  We raise and educate them 'in captivity' owing to our anxieties."

They added, "We are hypervigilant, as our anxieties are fuelled by stories and images of violent and aggressive crimes. In such circumstances we labeled the youth as troublemakers or failures, because as a society, we often fail to see and utilise their potential."

While speaking at the seminar, Thomas, a renowned entrepreneur and researcher from Germany, highlighted in detail various success stories of youth becoming entrepreneurs.

He said, "It is the only way to excel and make yourself financially viable in life."

He maintained, "There is huge scope of entrepreneurship at international level since it is an era of innovation and youth should translate their ideas into realities."

He pointed out there is lack of knowledge about non formal learning processes and learning outcomes for youth.

"A common understanding must be built among all stakeholders, as only this can deliver the broad cooperation and integrated approaches which will answer the unmet needs of the youth," he said.

Thomas said that ever increasing population brought new challenges for the country, including job opportunities, food security, increasing poverty, health and education issues.

He was of the view the country's total population was 180 million, including 66 million   people living in urban areas and 114 million in rural areas.

He predicted the country's population would double by 2050.  It would aggravate the issue of growing population and to provide them livelihoods.

He said people below 25 years of age consist of 60% population of the country. "If we enhance their skills and capabilities, it would be a hallmark for progress."

He remarked, "It is essential to make our knowledge and skills as per the needs of the country and the world to fight the challenges."

Meanwhile, Youth Engagement Services (YES) Network Chief Executive Officer Ali Raza Khan said YES facilitates organisations on technical and financial grounds in launching community-based youth-led social enterprises.

He said various projects were launched by the organisation for raising awareness among the citizens, especially the youth about the youth social entrepreneurship.

Ali Raza opined entrepreneurship was all about changing the mindset to realise the potential. He said, "In Singapore, university graduates serve the community for 2.5 years prior to graduation." He said an idea and commitment not only change one's life but also bring change in the society.

He said, "The country was blessed with talented youth and if we provide them entrepreneurial skills and a platform, we can make the development rapidly."

Published in The Express Tribune, February 24th, 2017.
COMMENTS
Comments are moderated and generally will be posted if they are on-topic and not abusive.
For more information, please see our Comments FAQ