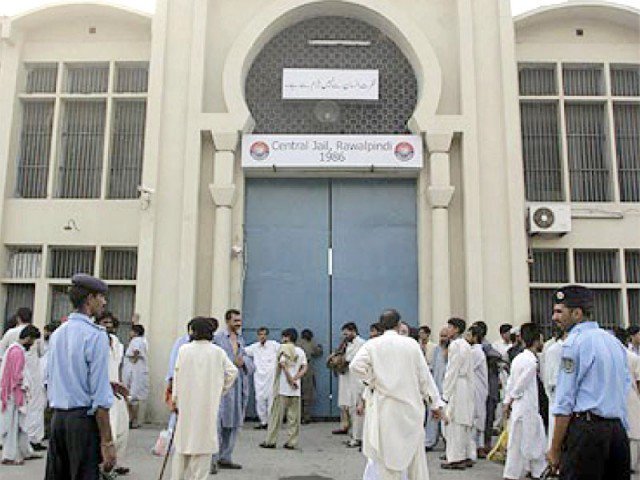 ---
RAWALPINDI: A court in Adiala Jail on Wednesday sentenced a jail warder to five years in prison for attempting to kill an under-trial prisoner at the jail.

The court also convicted four other officials of Adiala Jail for showing negligence in their duties which led to the armed attack on the under-trial prisoner. They were also held responsible for providing opportunity to the convict for taking a weapon into the jail.

They were each sentenced to one year in prison.

Muhammad Yousaf, the convicted jail warder, and four other officials of Punjab Prisons, were convicted for the attempted murder of Asghar, a 73-year-old British national who was facing trial for alleged blasphemy.

Magistrate Shahid Hameed Chaudhry convicted Yousaf for wounding the old man, who was later convicted for the blasphemy.

The judge further convicted Muhammad Shehzad, Muhammad Mahsoom and two other jail employees for the 2014 attack.

Yousaf had shot and wounded Asghar, who had been arrested in 2010 by Sadiqabad police for claiming to be a prophet. Later in 2014, he was convicted and sent to Adiala jail.

Published in The Express Tribune, February 23rd, 2017.