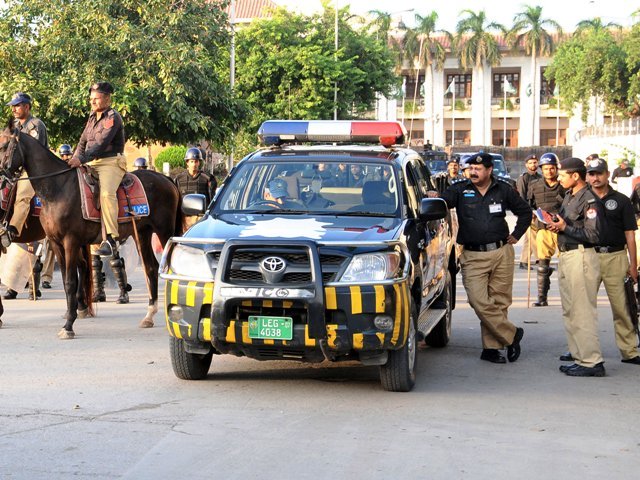 ---
LAHORE: The Mandi Bahaudin police have become the target of widespread criticism for an anti-terrorism advisory which was attributed to them and went viral on social media.

The police initiated an inquiry to identify those responsible for circulating the advisory. Senior officials, meanwhile, are distancing themselves from the notice, which in nature is discriminatory against Pukhtuns and Afghans.

The advisory, attributed to the Mandi Bahauddin police, asked the public to identify terror suspects of Pukhtun or Afghan origin. It added there are some suspicious people who look like Afghan residents or Pukhtuns in different areas of the city.

It continued they are in the guise of vendors, selling Peshawari kahwa, dry fruits, toys and other household items.

Warning of another terrorist attack, the document stated these individuals were capable of committing such activity in any area of the country.

It appealed to citizens to immediately report any suspects to the nearest police station, post about them or inform Police Rescue 15.

A DSP said he was holding an investigation to identify the responsible source after instructions of Punjab IGP Mushtaq Sukhera, The Express Tribune learnt.

This advisory was widely circulated on social media and drew severe criticism against the police for 'aiming' to spread hatred against Pukhtun citizens by singling out them and associating them with terrorism in general.

Afghans nationals and Pukhtuns have been already complaining of discrimination against them by NADRA as well as intelligence and law enforcing agencies.

They said the regulatory authority was not issuing CNICs to them and questioning them time and again by conducting raids at their houses residences. In the wake of the current situation, observers believe the discriminatory and self-stylised police advisory was aimed at singling out Pukhtuns and thus made them vulnerable to a public reaction.

Mandi Bahauddin Spokesman Abdul Raoof Ranjha told The Express Tribune that he had not issued any such advisory. He said it was the practice of the police media office to mention the date and diary number with every statement for the general public.

The police officer pointed out that the advisory neither had date nor a number.

DSP Headquarters Umar Salamat, who is the inquiry officer of the matter, said he had already gone through the official record of the media office of the Mandi Bahauddin police and found nothing of the sort.

He said no statement or advisory could ever be issued on behalf of the force without the signature of the District Police Officer. Salamat said he summoned the public relations officer and other relevant officials to get to the bottom of the matter.

He was confident that the matter would reach its logical conclusion within two days. The inquiry officer said those responsible for putting the advisory on social media and associating it with Mandi Bahauddin police would be brought to book.

Published in The Express Tribune, February 23rd, 2017.
COMMENTS
Comments are moderated and generally will be posted if they are on-topic and not abusive.
For more information, please see our Comments FAQ